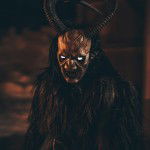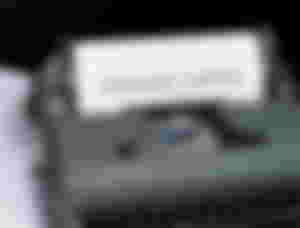 All my life we have fought for bitcoin cash and tried to do our best . In poor countries especially , We are assuming that most of people are interested in bitcoin cash. We will try different methods to convince people that will be the most powerful payment system in the future.
Every person need a space of freedom . Bitcoin cash is the basic step for both gender. We are on the the right way to integrate all merchants to the BCH system . Till today there are more than 5000 merhcants accepted bitcoin cash as payment system.
Whether male or female ,each one has control of its digital money ( BCH ). Both of them should be proud and grateful . Their purchase power are increasing day by day and that due to low fees. In some level , they are certain that BCH improve their life economically and socially.
BCH will encourage New Investors
Investors are important for any successful currency . IF we understand how to put newly investors in good use and listen to their ideas , lots of them will engage in different activities and work in many ideas projects . Thus will increase the value of the currency in the long term .
There are many genius investors around the world . We need to find and have deals with them. Even we can give them a chance and the reward is surely bitcoin cash .
The problem of bitcoin cash is the lack of investors and that can be solved if we elaborate certain strategies to introduce BCH to them in a right way .
For example , We can ask for the support of chinese investors specially the new ones. They will welcome the idea with great joy. I can can say a famous name which Jack Ma , the founder of Alibaba
The goal is that enough of saying if . This is the right time to have a meeting with many investors and get their opinions .
If Elon Musk love dogecoin , it is not a problem . But he is not the only one in this earth . Surely at least , there is 5% of investors who bitcoin cash.
If we understand , the fact that BCH currency will protect the world from poverty and use it as strengh for us . It is time to enact laws in favor of bitcoin cash.
Give Legal experts an opportunity to enact laws regulating bitcoin cash . The goal here that BCH must have a legal existence. Those who are not aware of what bitcoin cash is they will surely as if if legal or not.
The public who are using bitcoin cash as currency to solve their daily problem . They start getting more and more motivated daily . We start achieving dozens of success at social and investing level. We will study the cases of different people who are not still aware of bitcoin cash power. We will integrate them to join bitcoin cash movement.
In the face of widespread of cryptocurrencies , we will try to enact more powerful law for BCH even more than bitcoin. The reason is that bitcoin can not take the role as a leading cryptocurrency.
By influencing mass media , we will do a good job . We will pay attention to professional journalists to write more credible content about bitcoin cash.