It's been 3-weeks since starting the read.cash and I'm glad to say that posting articles and "great photos" are so entertaining, achieving, and inspiring. Inspiring the way that readers or commentators are commenting my art of works, either it is a positive or negative means; negative comments are tasks which means further improvements an developments to what you have work for to achieve boundless results.
I started photography since high school years, and taking various photographs inspired me to continue my dream as a Photographer, but honestly, I'm not in the photography or in design nor in art creation industry; sad to say that I'm in the architecture and engineering field specifically in building and construction management.
To pursue my career as a Photographer (as part-time) is a great challenge since working in the construction management is a bit "busy", but life goes on, after a long day of work I should rather take countless photos than to have a rest. That's the life of a photographer!
They say that "a great photograph is one that wholly expresses what one feels and you don't take photograph, you just create it."
Once more, we define photography as the art of capturing light with a camera generally via a digital sensor or film, to create an image. With the right camera equipment, you can even photograph wavelengths of light invisible to the human eye, including UV, infrared, and radio.
For my featured article today, I will be showing and define (in simplest) my subjects which are the blooming garden plants which are very common or native in Asia which includes rose and periwinkle.
For the 1st Subject which is the ROSE;
 ROSE  
A rose is a woody perennial flowering plant of the genus Rosa, in the family Rosaceae, or the flower it bears. They form a group of plants that can be erect shrubs, climbing, or trailing, with stems that are often armed with sharp prickles. Flowers varies in sizes and shapes and are usually large and showy, in colors ranging from white through yellows and reds.
Aperture: F2.4
Shutter Speed:  1/120s @4.32mm
ISO 64 White Balance Auto   No Flash
For the 2nd Subject which is PERIWINKLE;
PERIWINKLE
Catharanthus roseus commonly known as bright eyes, Cape periwinkle, graveyard plant, Madagascar periwinkle, old maid, pink periwinkle, and rose periwinkle is a species of flowering plant in the family Apocynaceae. It is native and indigenous to Madagascar, but grown elsewhere as an ornamental and medicinal plant.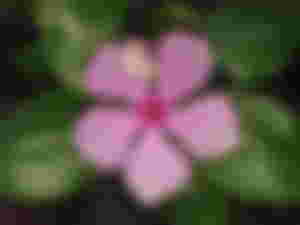 Aperture: F2.4
Shutter Sped: 1/1448s @4.32mm
ISO 50 White Balance Auto   Flash Used
And the 3rd Subject (Last) – Unidentified Specie;
 (UNIDENTIFIED FLOWERING PLANT)
-          A native plant which will be defined later. Do take note that this will be my assignment!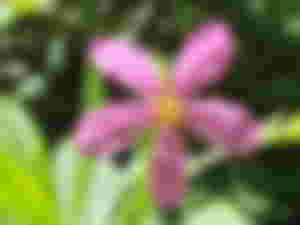 Aperture: F2.4
Shutter Speed: 1/796s @4.32mm
ISO 50 White Balance Auto   No Flash
Again thank you for reading this article and I'm hoping that you could follow and support me for more upcoming articles related to photography and to share my professional ideas. For collaboration or if you need my photography, video design and photograph/ video-editing services, you can directly PM me.
As well, you can check my channel at LBRY.TV for my photography and video-editing art works.
Let us ALL support read.cash
God Bless you ALL.