The impact on our lives of labor and salary equality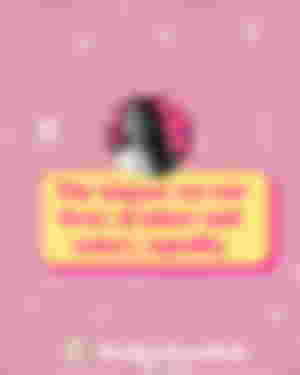 "Equality, a movement that revolutionized the world in all its spheres"
It is extremely evident that my work is supremely revolutionary and irreverent compared to those of yesteryear, which had to be in an office as a rule, follow a schedule and work a lifetime without rest, in today's world as in everything there are advantages and disadvantages , although it is supremely incredible to be part of a change process, where your potential is worth and how well you perform in your area, as is the case with my work as a designer, it is well known that structured or office jobs still prevail but Also, even thanks to times that we have just lived through, such as the pandemic, the world of work has changed, it has mutated, it has had to branch out and look for alternatives so that we could continue to be productive and generate sustenance for our home during the quarantine period, which is why the telecommuting or work from home, where people whose jobs allowed them could and can perform work online, quite a feat for the given time that marked a before and after.
Freelancers were also born, although they are terms and movements that had been emerging long before, but during the period they managed to establish themselves, establish themselves and expand throughout the world, thus provoking a new perspective of labor and salary equality, because the objective of these online jobs , freelancer is the potential and the conquest of good results, now it is fair to expand much more on what it means and what today's topic revolves around, well, both labor and salary equality are extremely similar, because both seek and have the common objective that the pay and the requirements be distributed equally, that is, regardless of what gender you represent and with what you feel identified, although this century together with the previous one have been supremely transformative, we have seen the principle of new perspectives of thought that have been developing, establishing and exercising up to this moment, it is impossible to deny that women were seen as simple objects therefore we were denied many possibilities among them to work and what is even more essential education.
Education is the power and the tool that will open the doors of success for us, although no one is born or comes to this learned world, on the contrary we have a completely blank computer or CPU, the hard drive is new to enter information, information that it's up to you if it's useful or on the contrary you fill it with garbage that unfortunately will make you go back, we all have a passion for something, therefore people who share the same and who in one way or another have managed to promote a precedent by achieving their objectives, well those people that we admire so much not only arrived one day they were successful, we always see the goal, the achievement but never the background that is full of effort, sacrifice, tears and a lot of sweat, therefore analyze them thoroughly, to inspire us through the steps they took so that we can create our own strategies and action plans, a step that we must have very much in common will be to invest the most valuable time that we have in life educating ourselves, enlightening ourselves, filling our memory with all the knowledge of the field that we are passionate about, becoming teachers or experts in the field brings us even closer to the goal.
Inequality was the daily bread of thousands of people in the past, analyzing said past only gives us the conclusion of the lucky ones, of how courageous it is to live our process in this time, in this century where we all can go to our job without being judged, without being lynched, no matter what social status we belong to, we are free, we are very lucky although it sounds completely repetitive for this stage of life and for its revolutionary evolution I only feel gratitude, for being able to enjoy it to the fullest the struggle of so many women and men who wanted to live in a more egalitarian world. My profession is a blessing, that I am passionate about, that challenges me, a branch where I see that among all my colleagues there is only respect, where there is empathy and unity, where equality is always the order of the day no matter what you do identify because what really counts is what you are, how you are inside and obviously the potential and knowledge you have to impart to the world
Thank you very much for reading, I had a long time without writing today is a very special day to do it, I have to confess that I had stopped designing for a while but I am resuming my work and creating content so that it reaches people who need kind words of support and above all education, because your knowledge is nothing if you don't impart and spread it!