Benefits of branding for your brand, business, product or service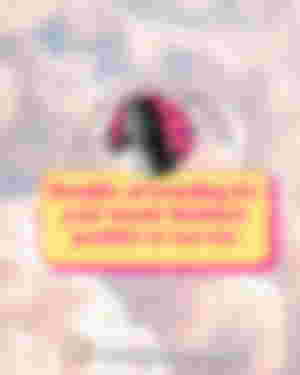 If we analyze why branding is so important, we have to first talk about what a brand is, make it clear that this is the seal that identifies any product or service and its main objective is that its target audience recognize it and always choose it, that Regardless of whether they are always satisfied in one way or another after solving their needs, in this process branding provides great benefits for brands to achieve their mission.
Many think and believe that it is only a matter of large companies, but not small and medium-sized friends can also rely on this great tool, which is designed to:
-The brand stands out, stands out from the rest and of course tries to position itself as the first in the market, it will help you differentiate yourself from the competition and it will be one of the great strengths of the brand.
-Branding generates recognition, once the public buys your product or service, if you have a good brand philosophy and offer a product 100 out of 10, the customer will always come back to you.
-It totally changes even the vibe of your brand, it will give you more confidence, because your client will already trust you for your product/service and will give you total confidence, in addition to allowing you to be valued as a brand.
-It gives you clear strategies to always move forward, but above all to reach the next level of your business-brand, everything is in the quality of the product-service that you offer and also the treatment that you give to the client.
-Branding will also be more successful if your business, before carrying out these strategies offered by marketing, has your feasibility study and, of course, the analysis of your ideal client or Buyer person will be a key aspect to know who all the campaigns will be directed to. strategies.
-Like carrying out the aforementioned analyzes, they only have positive aspects to contribute to your brand-company-business and even in sales, which translates into more economic income.
It's something you work for, the results may not be immediate but they will guarantee an excellent future for your brand, implementing it only brings benefits if you have a good formula, now what is said formula, to offer a good service, the quality must be infinite, it is the main thing so that the customer flies, good treatment is just as relevant as the quality of the product, people look for brands where they are treated with kindness, empathy and respect, because it is done more with honey than with hello gentlemen, having a digital presence today is very important for anyone who wants to prosper and for their business to grow, we are in an era where everything is digital, if you analyze even at the beginning the image is worth more than the product as such, to many People enter things through their eyes, because of the photographs that are so aesthetic and careful, together with this we have the marketing strategies that are more at hand today, which They allow us to turn our brand around 180º and how our public perceives it. Investing in a good brand is necessary. It may not be a good instant economic return, but it is very profitable in the future, and you can even take the time to learn how. fully create a visual identity if you don't have how to invest at first, because the key is knowing how to do it, so take the time to think about what you want to do with your brands, how far you want it to go, if you want it to flourish or get stuck.
Do you have a brand, tell me, do you have branding, do you have a good image as far as the logo is concerned?
Greetings friends of Read.Cash, happy and blessed Wednesday, I hope my post guides you and dispels doubts and if you still don't understand much, don't hesitate to leave me your question in the box below