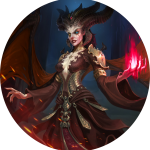 Hey guys, 
this august I bought some XLM, EOS and also XRP to high price thinking it will raise soon, big error LOL we are now in November and it's doesn't seam to going to raise enough to sell it. So what to do when your waiting the raise to the moon ? Well I love staking coins, it's giving me interest while I'm waiting. At Binance you can get different kind of saving Flexible, Fixed, Locked, Defi, Launchpool, Liquid Swap and also Dual Savings. 
For more safety I suggest to earn flexible, fixed or locked saving. The difference between it, it's the time you will get back your coin. In the flexible saving you will get it automatically when you redeem, for Fixed and Locked staking you have a waiting time to getting back around 3-7 days. So if your coins rise to the moon and drop down by the time you'll waiting getting your coin back you'll lose your chance to sell it.
I do prefer maybe less interest but the chance to set an alarm price to my CoinMarketCap account and redeem when it's rising near the price I want to sell it and have the time to place my order before it's too late.
Hoping this little trick i found will help you get some interest while your waiting !
If you don't have any Binance account you can get one (here)

---
* If you want to earn more coins *
$59 Compound - COMP (here)
$50 Stellar Lumen - XLM (here)
$6 Algorand - ALGO (here)
$6 Maker - MKR (here)
$6 Celo - CGLD (here)
$10 Bitcoin - BTC (Shakepay here) and (Coinbase here)
Reduce trading fees on Binance (here)
---
If you like ❤️ the content of this article you can put a thumb Up 👍, leave a comment 💬 or donate a Tip 💰 for helping me creating other post like this. Don't forget to subscribe 🛎 to my channel !
Donation : https://app.coinberry.com/donate/09d137423e6