On The Spot Reward Summary, Week 134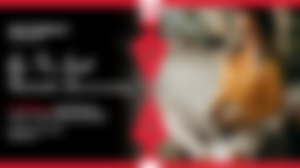 Welcome to Saturday and the DBuzz roundup of fantastic and exciting buzzes from our amazing community of short-form bloggers! Let's dive right in and see what our fellow buzzers have been up to this week.
First up is @cryptofanph14, who posted a drool-worthy photo of a refreshing drink while chilling at a resort next to the beach. We can't help being a little envious of your lifestyle, @cryptofanph14! Maybe we'll be able to join you the next time you're sipping a drink by the sea.
Next in line is @ansoe, who shared a photo of their lovely garden. While the plants in the photo are beautiful, what really caught our attention was the poetic story that accompanied it. The metaphor of plants fading and the next generation being born was touching and thought-provoking.
@landrover007 and their adorable pup KitKat must have taken a long walk, as the photo they posted showed KitKat resting in a golden garden of flowers. It was heartwarming to see such a cute pup surrounded by such beauty - definitely a post that made us smile.
Heading over to Japan, @glade1989 posted a mysterious photo of the Torii gate in Koishikawa Botanical Garden. It looks so cool! We wonder how many people have walked through that gate, and how many more will in the future.
Lastly, @jeansapphire posted a stunning photo of a rocky beach, reminding us how important it is to stay close to nature. We couldn't agree more - connecting with nature can do wonders for our mental health and wellbeing.
Thanks for spending some of your Saturday with us, checking out the amazing content our DBuzz community has to offer. We encourage you to get out and explore the world this weekend, take some photos, and share your adventures with us on DBuzz. Have a great day!
---
Grab the GoPro and Go!
---
---
AuthorLink@jeansapphirehttps://d.buzz/#/@jeansapphire/c/jp34i6jvil383ooy4l0csh@glade1989https://d.buzz/#/@glade1989/c/0e5gjif7vxe987zjyth1rd@landrover007https://d.buzz/#/@landrover007/c/62a11j3rcbj80eoiunmf4v@ansoehttps://d.buzz/#/@ansoe/c/8eyr5ismiipmxz4lh92d5u@cryptofanph14https://d.buzz/#/@cryptofanph14/c/92awuqrn7tnlx2gqm124jk
---
Congratulations to all of you - your content and imagery inspire us to post more. Keep being amazing!
What do you think about the way this program is going?

How can we improve it?
---
You seem like a cool kid. Would you like to sponsor a week's worth of DBuzz rewards? If so, contact us on Discord (https://discord.gg/qjpD4nY8) and let us know.
In exchange for being a sponsor, we would thank you on each reward post, i.e. "This reward is brought to you by X", and thank you on our weekly summary.
Quite simple! Post quality content on DBuzz. :D
---
You can also jump in on the 30-day buzzing challenge.
Start today and see where it takes you. ;)
What did you discover this week that you liked? Let us know in the comments section below!
Thanks! As always, thanks for reading and being part of our ever-growing community. DBuzz is a platform for you, for the community.
- The DBuzz
---
---
A censorship-resistant short-form microblogging platform that empowers you to share your thoughts in 280 characters or fewer.
Censorship-resistant and built for the community with love.
---
Using HiveSigner: HiveSigner.com
---
Search for @dbuzz witness at peakd.com
---
Search for @dbuzz witness at Hive.blog
---
---
Join us on Discord athttps://discord.gg/BKg5Ptg9ss