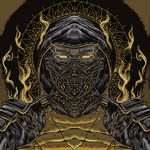 Hello friends, Introducing, My name is Zein Grind, people used to call me Mbah Selamet. Btw, I'm a band member. I have two bands, the first one is called Indonesia Bersatu which has a punk rock genre. And my next band is BOOT which genre is Crust Hardcore Punk. I've been fond of distorted music for a long time. When I was little, I liked to listen to rock and thrash metal music, because my uncle and father often played rock and thrash metal music. When I was in junior high school I listened to underground music on the radio, until high school, I joined the Indonesia Bersatu Band in 2008 or 2009 (I forgot a little).
Ok, this time I will introduce my band called Indonesia Bersatu. The band was formed in 2006, the band has also changed personnel. It seems that the current personnel position has been fixed and has not been replaced anymore. The band adopted the punk rock genre because it fits the theme of the song's lyrics. The theme of the song lyrics of the band Indonesia Bersatu is a criticism of politics, social inequality, injustice, and the punk community in Indonesia. Since 2006 until now, the Indonesia Bersatu Band has released three albums in Audio CD format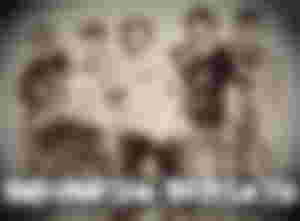 Currently the band Indonesia Bersatu is managed by my music label called Lebah Hitam Records. Domiciled in the city of Medan, Indonesia. There are four bands that I released on my music label. Good If you want to listen to songs from United Indonesia which are often performed by them when performing, please check below:
Maybe that's all I can introduce from my band called Indonesia Bersatu. If you have any questions about this Indonesia Bersatu band, please leave a comment. Maybe in my next article, I will introduce my next band called BOOT.
If you like punk music, please visit my Facebook Fanpage at: https://web.facebook.com/lebahrecord
Or visit my Youtube Channel at: https://www.youtube.com/c/LebahHitamRecords
Thank you. Regards
Sponsors of dark_spirit666