Shipwreck treasures (tempera painting)

Hi friends!
This was one of the tasks for the art contest on Golos.
the theme was dedicate by a see and everything connected with it.
If anyone remembers my old drawing Lighthouse of Cape Town, it was made for the same competition.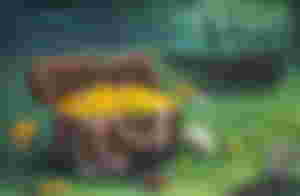 I wanted to draw a treasure chest at the bottom of the ocean.
With all the surrounding environment
Sketch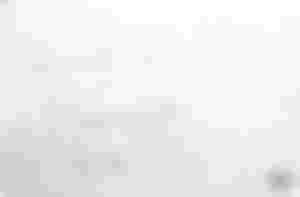 Art materials I chose: a set of tempera paints, watercolor paper "torchon", water and three brushes.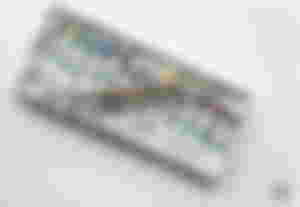 For the base, the sea day, I take paints - blue FC, emerald green, sometimes I add white (the light, according to my plan, will fall from the top right)
This is the water layer.
I mix yellow cadmium and light ocher to the sandy layer.
I put a little more white on the foreground.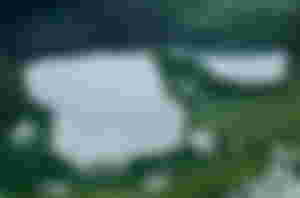 The sunken ship in the background and seaweed on it I paint with ultramarine, burnt sienna with the addition of gas soot.
I make the masts with the same mix, but more transparent.
Slightly blurring the clear contours, because the ship, although well lit, is in the background.
I paint the stones in the front right corner with the same mix, but more deep.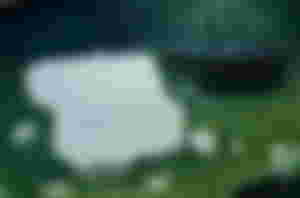 To draw the chest, I mix iron red, burnt sienna and ocher.
I add blue FC to the darkened areas, and cadmium yellow to the lighter ones.
I paint the iron elements with a mixture of blue FC and natural sienna.
I paint the highlights with pure yellow cadmium.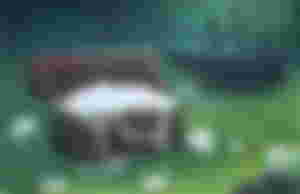 And now dessert!
Gold - natural sienna, iron red and cadmium yellow.
In the most illuminated places - yellow cadmium without impurities.
I use the same shades to make three bars of gold bars at the left corner of the chest.
For the strands of the rarest pink pearls hanging from the front side of the chest, I mix iron red, whitewash and a drop of blue FC for the shadows.
I paint individual gems with pure colors with the addition of white on the most illuminated edges and edges.
Using the same colors as the bulk of the gold, I draw a jug stuck in the sand in the background.
Algae are painted with a mixture of blue FC, emerald green and light ocher.
The large speckled rapana at the right corner of the chest is a mixture of already used colors, with white highlights in the lightest areas.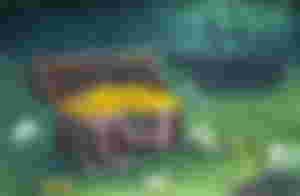 Small details remained - goldfish, a crab with a stale pearl in the right claw, anemones on stones, a few gold coins that have fallen on the sand. A purely intuitive improvisation in the use of paints has already started ...
Finally, here and there I clarified the shadows, added white air bubbles to the living inhabitants of the underwater treasury and highlights on individual jewelry.
This is how my second drawing from the marine adventure series turned out!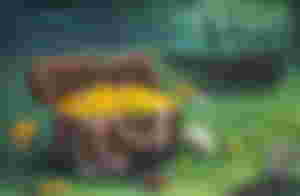 I hope that I managed to create the mood inherent in sea adventures.
Have a positive and creative day!
Regards