Aurora borealis (pastel pencils)

Hi friends!
It's already winter here, so I remembered this drawing.
It was another creative contest on Golos. The organizers asked a difficult topic - Magic
And I got the idea to draw the magic created by nature itself.
One of its wonderful phenomena is the Northern lights. Scientists have given this celestial phenomenon a beautiful Latin name - "Aurora borealis".
I saw him only once, when I lived in the northern regions and the impressions were enough for a lifetime.
I decided that this would be the most suitable drawing for the contest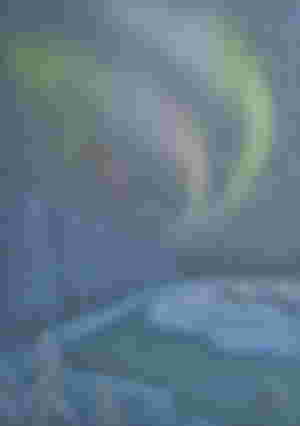 Materials I used - dry pastel "Koh-i-noor", pastel pencils "CreataColor" and dark blue paper for pastels "Mi-Teintes"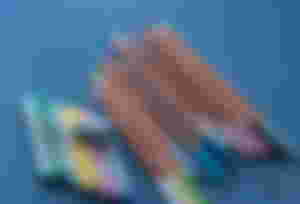 Sketch
After going through one and a half dozen options, I found the most acceptable subject - a winter forest, a river, a small half-abandoned hut on the other side and a lot of sky.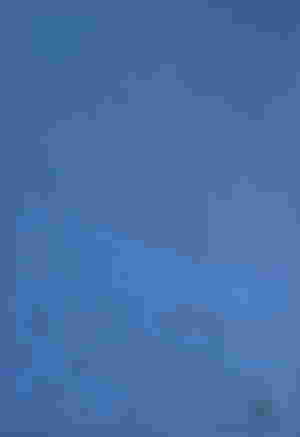 I decide on the initial colors of the earth, the forest and the direction of the lighting effects in the sky.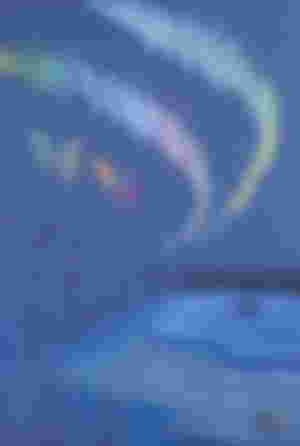 I smear color flashes with my fingers in a vertical direction - I make a distant glow, and also paint snow on the front trees growing along the left coast.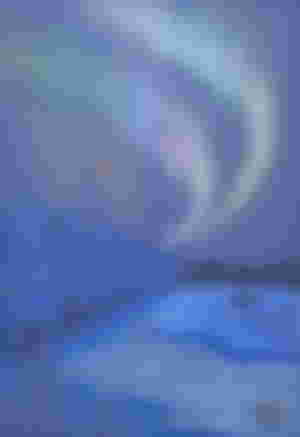 More ... It seemed to me that "CreataColor" pencils give too rich strokes, and to refine the landscape I took "Faber-Castell" set - they have a calmer color scheme.
I work with cold tones on the frozen river, the right coast, draw a hut, trees and snowdrifts around it.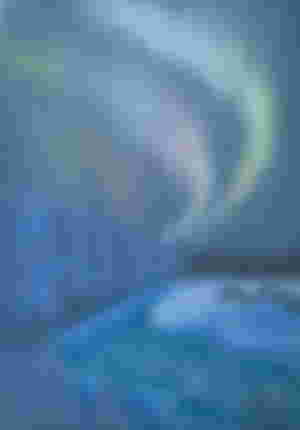 I add more contrast to the chiaroscuro on the trees of the left bank and add bright colored and white highlights to the stripes of aurora.
I outline the ice on the river with a darker outline in the darkest places - under the riversides.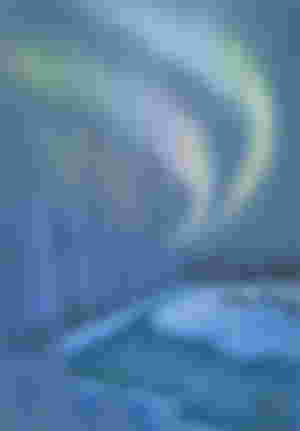 The forest in the background is darker than in the foreground, and the snow cover is the opposite.
Therefore, I paint the snow on the tops of the trees in the foreground with the lightest blue shade.
I add colored highlights to the lightest part of the right bank and to the upper branches of the trees.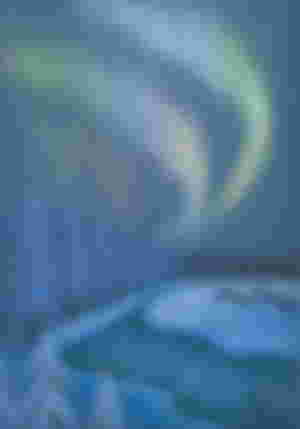 The next artistic technique I spied on from my good friend, an artist from Samara, Ekaterina Sheshina, in her video tutorial - I poured a crumb of white pastel on the darkest parts of the sky and rolled it over a blank sheet of paper with a pencil.
The result is stars and constellations.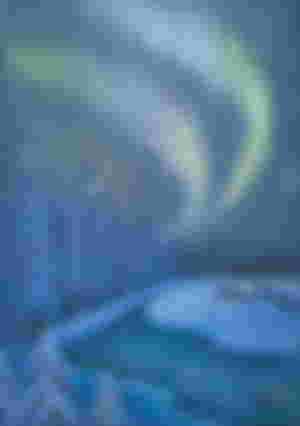 I painted on individual stars with a white pencil to make them look larger and brighter.
And finally, I smeared the strokes on the ice, in the background, in some places intensified the glow of the stripes (made them sharper with the eraser) and glare on the snow and branches.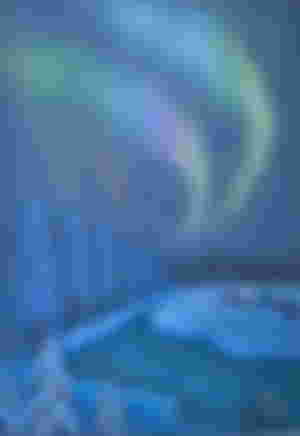 It's ready my artwork
Shot in natural light for more natural colors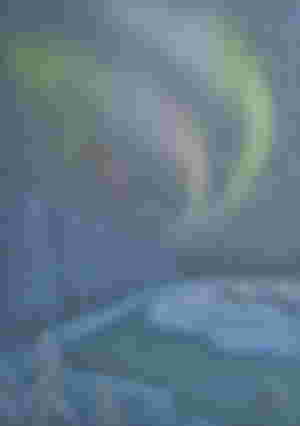 Thank you all for your attention!
And remember: magic is not in fairy tales - it is everywhere, around us, you just need to be able to see it ...
Regards
Gera