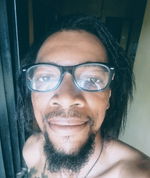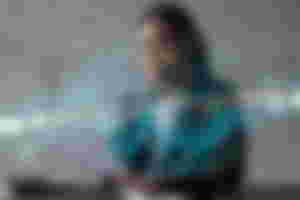 It's no doubt that the two Aesir lords of the decentralized ecosystem is Bitcoin and Ethereum, with Bitcoin leading the pack.
As Bitcoin is revelled to NASDAQ so is Ethereum to silicon valley. It's no doubt that since 2017 Ethereum has been onboarding a lot of new nodes for creating portals to new in-play mechanics to easter egg unveil new cryptocurriences.
With the birth of these new vanir coins taking their seats in the hall of valhalla, there would likely be a long line of red tapes as nano delegations are billed to the task, to mint new blocks on the bifrost.
And like every myth comes archilles' heels of different sizes emanating from numerous heights. One of such leaking pumps is the issue of high gas fees burning deep into its use cases.
With such tides came the rise of Bitcoin tridents in the likes of Bitcoin Cash and Litecoin to ease up the bifrost link between valkries and dwalves, reducing the ferry man's fare.
And also came the spills of other chain technology faults such as scalability and interoperability, giving birth to the rise of the Jötunn $DOT and the giantess $ADA.
With this two, the journey to Ragnarok had long started since 2017 as both Titans have been scribbling a lot of Germanic scroll scripts to improve on the faults of Ethereum.
Both titans have always been outperforming theirselves in the Olympics, but it seems $DOT has always been earning more lightening bolt torches as to the laps tallied in by $ADA.
$DOT Manor has evidently given birth to more Vanir coins like Kusama and others and has arch-strated a lot of decentralized financial basilica like polkaswap.
$ADA on the other hand is a decentralized eco-pire designed non-governance consensus with very promising utility and use cases, with the lunch of it's Shelley feature it has sped up $ADA to the highest staking on-demand Deniro on Vegas strip, Circa 2021. And with the current catalyst fund 1, fund 2 and fund 3 phases to the Grand breaking Gladiatorial debut of the giantess Goguen headlining.
Bifrost will be beemed to Silicon Valley and other tech developers to build decentralized apps (dApps) around the Cardano communities of blockchains.
As in comparison to it's opposing running mate, $ADA is setting the stage to mint up new stable coins.
But here is one unique feature for $DOT is that it gives governance consensus to it's delegators to vote and validate the auction slot for its price, probably one of the reasons why it just light-speed raced through the $10 tarmack to its current baton exchange mark of $30 at as the time of this article.
And something promising about $ADA is that it's currently in a working phrase to lunch a protocol to invariably repair its self from any attacks. And come March the giantess $ADA will be debuting it's hard folk combinator birth-named Mary.
I would say to the Victor it's spoils...but the $ADA vs $DOT debut is no were near it's Ragnarok grand entry. And like they say it's either Victory or Valhalla.
In the meantime, the Viking Fashioned Rock Star Gene Simmons, the legendary KISS bass guitarist is plucking some harp strings to the $ADA Lovelace musical with $300,000.
And with the proof of Africa initiative already on-going, the $ADA network would likely rocket climb to the stars.
Who you think will beat it's successor to Ethereum 3.0? $ADA or $DOT...
Just this week, while this two gladiators where quaking through the arena, Binance Coin $BNB just shot straight pass them, beating $USDT to the third spot.
I guess those beefy finance derivatives are so Helen of Troy right now, with Vault powered proof of stakes and cropped up high farm yield harvest in return.
The saga continues, who you betting on, $ADA, $DOT or $ETH?
The papyrus paper below happily welcomes your ink and quill for answers if you would dare (laughs).
See you in my next post.
Subscribe, Thump Up, Comment, Share And If You Can Tip The Post.