Dumb Money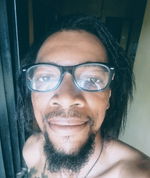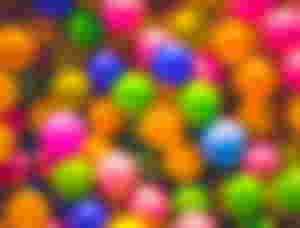 So yup it is the weekend, having time to myself and catching up on some movies, one of which is titled dumb money.
Guess y'all heard awhile back about the total onslaught of the $GME rise amidst the battle with Citadel Securities and Robinhood. This movie kind of like gave it a more deeper mural paint to wall depiction.
But that's not what really fascinating about this movie (well in my opinion), but before i talk about that...let me just say well this movie would have be more apt if they didn't misappropriate the cryptocurrency culture and based of a traditional Wall Street Fiat Money Storyline.
I mean there were like lots of cameo appearances suggesting the whole $DGE - Elon Musk Movement imprinted into the main character's (Keith Gill) storyline. If you did follow the Reddit upvotes back in the days, we all know he was a financial analyst (but i don't believe he was really huge into YouTube). A large space of his wardrobe fittings were literally rhinestone-d with a cat [$DGE's Dog Mascot].
The huge following thing well that's was ok, but all of that Diamond Fingers and HODL diction is (or was) originally built from the crypto-DeFi community.
Getting back to the fascinating thing about the movie tolls a lot towards my already resolve-resistance towards building a following around a (or any financial advisor) when it comes to stock investing or trading.
Think about it, if you following stocks you already know $GME (GameStop) in actual sense doesn't really rap a nice spreadsheet of a deeply impacting utility as it relates to ESG Factors (Economic, Social and Governance). I feel going all ironclad-battlecry horse riding the whole nine yards was just dumb, ass move and those who rained in the gains just had a donkey luck which was hugely built on the esprit um of clawing down wall streets to its kneels.
I don't know how you like to invest, but how i like to invest is never putting out more money that you can afford to lose (which was apparently was thrown into the wind in the movie). So not a big fan of following financial analysts (advisors) on every whimp, I don't do copy strategy trading patterns, that's how the hedge fundsters and crypto whales control the pump and dump motions of the market -- I mean i do read up a few snippets from the Motley Fool, MSN Money and Y! Finance to get a feel of the new promising penny stock on the block, bookmark to a watchlist and just see it's performance over a period of time.
Plus retail based stocks like Home Depot [$HD], Best Buy [$BBY], Costco and others are very volatile -- those CPIs (Consumer Price Index) and Inflation drive ripple effect is a pounding.
My favorite picks are more of Pharma Stocks, and currently pulling some watch listing on $TTWO (if you ever had one of those GTA Gaming Experiences and Red Dead Redemption, you would probably know why). And off course DeFi to the moon...
How do you like to grow your money?!
Happy Weekend, have a good one...Hope you see the movie too. Lots of lessions to be learned (I guess)