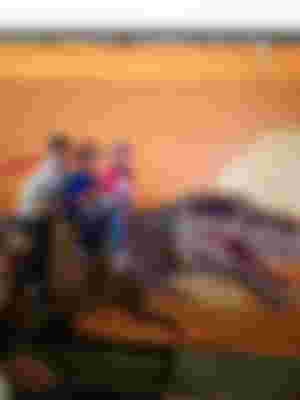 This walk was very fun, there were animatronic dinosaurs that moved and looked very real, this was what everyone liked the most (my nephew and my children).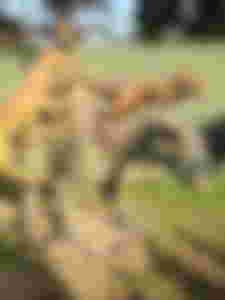 We entered with the ticket purchased online (essential to save you the queue at the box office) at 10 in the morning.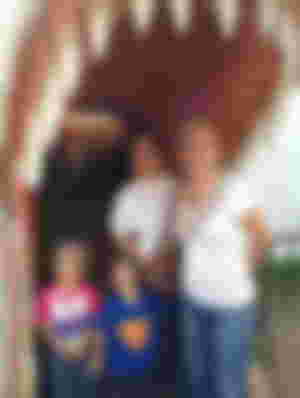 We went straight to the 3D cinema and it didn't take us five minutes to enter. The film is good, short and effective, the children were amazed. Explain the story of an albino dinosaur.
After we went to the 4D cinema, we waited 10 minutes to enter. Children who do not reach 1.20m. They cannot enter, so our son stayed outside, very angry !! The movie was good, it's like you're in a car going through Jurassic Park. The effect of the movement is smooth, perhaps too much, a little more march would have been better.
Doing the cinemas at the beginning I think it was a good decision because afterwards huge queues formed.
Next we went to the maze. We children and adults entered and laughed for a while. We adults were devastated from contorting so much and with a few purples of aúpa !! The children were excited, we couldn't get them out !!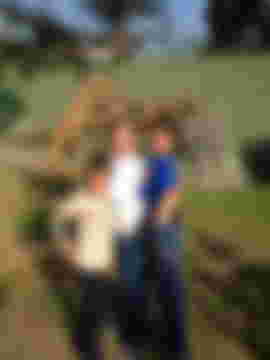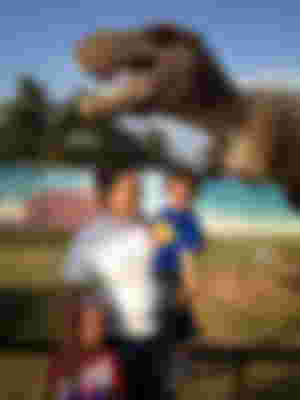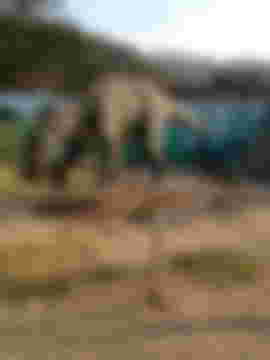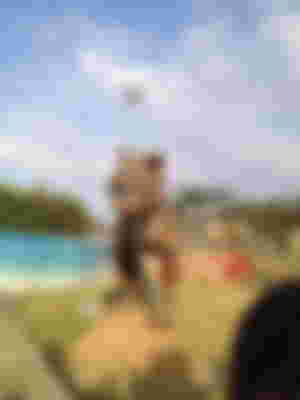 In short, it was the best day especially for the children really worth going out and being distracted. In one day you can visit everything well, without rush. There were few people in the early and late hours.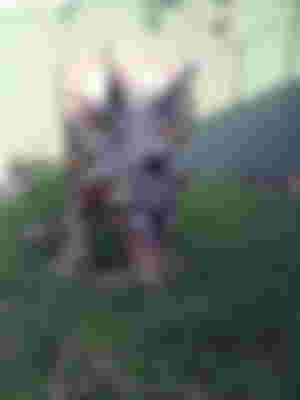 I hope you liked my super memory of today.
Have a happy day and God bless you
Photos from my authority.
Este paseo fue muy divertido habían dinosaurios animatronicos que se movian y parecían muy reales, esto fue lo que más les gusto a todos (mi sobrino y mis hijos).
Entramos con la entrada comprada por internet (imprescindible para ahorrarte la cola de la taquilla) a las 10 de la mañana.
Nos fuimos directos al cine 3D y no tardamos ni cinco minutos en entrar. La película está bien, cortita y efectiva, a los niños les alucinó. Explica la historia de un dinosaurio albino.
Después fuimos al cine 4D, esperamos 10 minutos para entrar. Los niños que no llegan a 1,20m. no pueden entrar, así que nuestro hijo se quedó fuera, muy enfadado!! La peli estuvo bien, es como si estuvieras en un coche recorriendo Jurassic Park. El efecto del movimiento es suave, quizás demasiado, un poco más de marcha hubiese estado mejor.
Hacer los cines al principio creo que fue una buena decisión porque después se formaron colas enormes.
A continuación fuimos al laberinto. Entramos los niños y los adultos y reímos un rato. Los adultos quedamos destrozados de tanto contorsionarnos y con unos morados de aúpa!! A los niños les entusiasmó, no los podíamos sacar!!
En resumen, fue el mejor día sobre todo para los niños realmente vale la pena salir y distraerse. En un día se puede visitar todo bien, sin prisa. A primera hora y a última había poca gente.
Espero le haya gustado mi súper recuerdo de hoy.
Pasen feliz día y que Dios los bendiga
Fotos de mi autoridad.