The Shadowrun Trilogy is free to keep right now over at GOG. It will remain available for free until June 28, 2021, only so you might want to grab this one pretty quickly.
The trilogy includes Shadowrun Returns, Shadowrun: Dragonfall, Shadowrun: Hong Kong.

Shadowrun Returns is a science fantasy turn-based tactical role-playing game developed and published by Harebrained Schemes. It takes place in the setting of the Shadowrun tabletop role-playing game.

Shadowrun: Dragonfall - Director's Cut is a standalone release of Harebrained Schemes' critically-acclaimed Dragonfall campaign, which first premiered as a major expansion for Shadowrun Returns. The Director's Cut adds a host of new content and enhancements to the original game: 5 all-new missions, alternate endings, new music, a redesigned interface, team customization options, a revamped combat system, and more - making it the definitive version of this one-of-a-kind cyberpunk RPG experience.

Shadowrun: Hong Kong - Extended Edition is the definitive version of Shadowrun: Hong Kong, the third standalone game in Harebrained Schemes' critically-acclaimed Shadowrun cRPG series. This Extended Edition adds the all-new, 6+ hr Shadows of Hong Kong Bonus Campaign to the game as a free upgrade - delivering on a funding goal achieved by fans in Harebrained Schemes' wildly successful Shadowrun: Hong Kong Kickstarter. The Extended Edition also adds audio commentary to the game, and a long list of improvements since the game's initial launch - including new visual effects, updated dialogue, and new editor features (for User-Generated Content). Experience the most impressive Shadowrun RPG yet, hailed as one of the best RPGs and strategy games of 2015!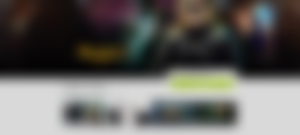 Here is the link to the giveaway.