The free games just keep on coming!
Steam is giving away yet another game for free!
Titan Souls is free to keep over at Steam! Although you have got to grab this one pretty quickly because it will only be available for free until June 15, 2021, 1:00 a.m.
Titan Souls is an action-adventure video game developed by UK-based indie studio Acid Nerve and published by Devolver Digital. It was released on 14 April 2015.
It is a strategic, open-world, 2D, top-down action-adventure, where the player has only one arrow and can only take one hit. The goal is to defeat the nineteen giant monsters called the Titans, which can, just like the player, only take one hit but only have one way to be defeated. During the fight, the player has to figure out how the respective boss behaves and by that find a way to defeat that boss. The difficulty is that the single arrow has to be charged to be shot and afterward has to be retrieved to be reused, each action only able to be done while the player is standing still, making them an easy target for the bosses.
The plot goes like this:
Between our world and the world beyond lie the Titan Souls, the spiritual source and sum of all living things. Now scattered amongst the ruins and guarded by the idle titans charged with their care, a solitary hero armed with but a single arrow is once again assembling shards of the Titan Soul in a quest for truth and power.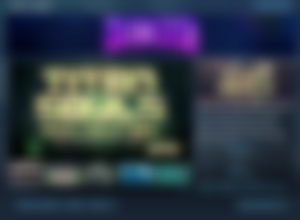 The game typically costs PHP 419.95 at Steam and has very positive reviews.
Grab it now while you still can!
And as always, always keep your cool!
Cheers!