Use BCH and other cryptos to book your travel with XcelTrip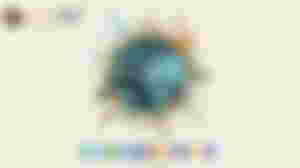 XcelTrip is disintermediating and democratising travel by giving power of connectivity and accessibility directly to travellers and service providers. We are enabling a decentralised travel ecosystem, by challenging GDS and Aggregators who are monopolising market and empowering service providers and travellers in the crypto-community by:
Providing real, utility-based use-cases to crypto currency and bringing the blockchain eco-system into the mainstream.

Improving blockchain and crypto accessibility and inter-operability so everyone can benefit from it.
Benefits of booking your travel with XcelTrip
The blockchain-powered travel platform XcelTrip has been disrupting the travel industry since 2017. Major benefits you can get by travelling with XcelTrip are :
Cost-effective travel as XcelTrip replaces intermediaries and eliminates the huge commission they take.

Secure and seamless transactions due to the easy availability of data by the parties over the network.

You don't need to worry about fraud, errors, or losing documents. Smart contracts secure the documents and ensure transparent transactions.

Automatic and faster settlements.
Apart from these benefits, you can travel with crypto on XcelTrip. If you are a BCH holder or hold any crypto that is listed on XcelTrip, you can get the real-life use cases of your digital assets.
The crypto without any use cases may not survive in the long term. Therefore, use your tokens and coins to book flights and hotels on XcelTrip. Reap the benefits of travelling with crypto without worrying about overseas payments.
You can book a trip on the XCELTRIP.COM https://www.xceltrip.com/ website or you can download the XcelTrip mobile app and book the trips at your fingertips.
Benefits of listing your token on XcelTrip
Bitcoin Cash (BCH) was recently listed on a decentralised travel platform XcelTrip. BCH token holders can use BCH token to book over 2.3 million hotels and 450 airlines worldwide on XcelTrip.
In addition to BCH, users can also book their trip on XcelTrip with Bitcoin, Ethereum, Binance, Polygon, XLD, XDC, Verge, Litecoin, Dash, and Tether.
XcelTrip is in the process of listing more tokens so users can choose the preferred token to book hotels and flights.
Bitcoin, Ethereum, Binance, Polygon, XLD, XDC, Verge, Litecoin, Dash, Bitcoin Cash, and Tether are some of the listed partners on XcelTrip. Listing your tokens on XcelTrip helps to drive the use cases of crypto which in turn leads to building the value of tokens.
The benefits you can get by listing your token on an IATA certified travel platform, XcelTrip, are:
Provide real-life use cases of the token with huge adoption
Users can use your tokens for real-life use cases like booking 2.3 million hotels and 450+ airlines. Also, for booking cars in 72 countries. Hence, users will buy, hold, sell the token and there will be huge adoption and usability of your tokens.
Promotion of the token to the larger community
XcelLab Ecosystem has 10 million members and 650,000+ registered users who will learn about your tokens through our email promotion, social media posts, newsletter, community updates, Airdrops, and different contests organized frequently. Therefore, your token will be promoted to the mass XcelTrip community side by side.
Gain trust and recognition
An IATA-certified XcelTrip is also an award-winning travel and booking platform operating in 250+nations. XcelTrip assists you in connecting with 150,000+ IMPs in our network and enables your token to gain the trust and reliability of service providers as well as users!
Moreover, your token is sure to gain value.
Want to see your tokens adopted and used by the mass community? List your tokens on XcelTrip!