How to Get Rid of Emotional Weight
How to Get Rid of Emotional weight? There are many reasons why we binge and emotionally eat. We may eat to fill our physical hunger but we also consume unnecessary calories and end up accumulating extra pounds. Whether you are eating for nutritional or emotional reasons, it is essential to identify what triggers you to eat. Emotional eating is linked to your emotions and can cause you to feel guilty or remorseful later.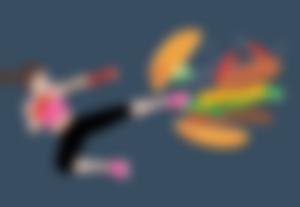 To learn how to stop overeating emotionally, first understand the trigger. Emotional eating is usually triggered by some upsetting event. To find out the trigger of emotional eating, start a food and mood diary. Write down everything you eat and what upsets you. You'll be surprised by what triggers your emotional eating. Then, look for ways to change your eating habits to prevent emotional overeating.
Unprocessed emotions are a leading cause of weight gain. Emotions that are rejected or not fully understood create their own separate consciousness, a separate consciousness from your own. This blocking of energy can lead to weight gain. To get rid of emotional weight, you need to become aware of your feelings and learn to accept them. A healthy emotional life can lead to physical health and wellbeing. When you are aware of your feelings, you'll know whether they're healthy or not.
Once you understand how to identify and get rid of emotional weight, you'll discover a life that feels light, free and content. You'll also find more space to speak your authentic voice. And if you're struggling to get rid of emotional weight, you'll be much more successful at losing weight. And it's all possible by learning how to get rid of emotional weight and achieving lasting health.
If you're having trouble letting go of your emotions, try journaling instead. Writing down your feelings can help you process them, and it can help you release old traumas and process them. If you're feeling angry or sad, postpone your grocery trip until you've dealt with the emotional weight. You'll find that eating healthy, mindfully will make you feel better. So, try to make these changes in your life.