Rant for today: Know your place!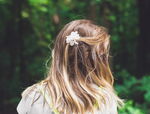 You have your own ,I have my own so get lost ! I am a territorial so don't expect me to loosen my belt just because we live in the same house now. I don't care if your older here all I want is to stop being so "melo dramatic ,and being good " when we are Infront of my husband. I am also girl and I know what kind of feeling is that . I am girl and I know what kind of moves is that. I am also a girl and I know everything your trying to do when it comes to "pa cute2x effect" to someone. So stop right now if you don't want a war!
At first I didn't give it a meaning . But you gave me a reason why I need to lean my eyes on you always. When we are talking sometimes you easily changed attitude but why ?everytime we are together with my husband you can able to smile and talk .Like you are a story teller type of person even though it's not. The way you talked your eyes always in my husband even though I am the one who asked . What's that???
About my husband? I will admit he is also a good guy and easy to get attached with but I already told him what I am feeling ,I rant to him everything that is inside me and what I noticed. He his self didn't gave a meaning but I told him I don't like it and I really don't like the behavior. So he calm me and told me that everytime she is around he will go to his room or stay beside me and only answered the question if the girl asked something. Because he don't want a fight between two of us.
There are many times that he called my husband to help us in something up in the 3rd floor ,we have another boy here why is that always my husband??? And the other side our boss want us to send his kids to mall. The boss agree that me and my husband will send kids their and when we go down we are shocked she's already their. What the ,I know she stayed here for long and the reason why boss get a couple so that we are the one who will accompanied the kids in everywhere they want. Are she not tired for years ? That she still want it up until now? Gooossshhhh !
Know your place ,this is not only 1st, 2nd or 3rd time you made something fishy .I am girl like you and I know the feeling you want towards you. Stop being so close with my husband and always observe your limitations because you really not helping. Your making us both fight because of that behavior you have right now. And just this morning well, it started again last night that your not in the mood again because earlier today we will send kids to somewhere. And I am the one who will accompanied my husband and not you anymore. You didn't bother to talked to me even single word even though I am showing you a good morning face and also saying goodmorning to you. So what's that? Is there really something wrong with you?? Why don't you just go home and take a vacation to see your child and husband or spend another holiday with your boyfriend here ,the boy Egyptian. We are much aware of everything because this is not our first time abroad. So know your place ! I will fight what I know is right ! Stop everything that is in your mind or your body coz you will be facing a wrong person this time.
Thank you Sponsors ! Sorry for sharing with you my rant I just want to make better and breath from the toxic person out there .