Home made fishballs -my own recipe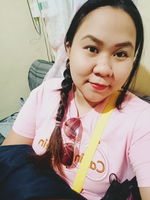 Before I start sharing or giving you my own recipe on how i prepare my homemade fishballs let me tell you a history of Filipino's who always loved to eat this streetfoods.
Here in the Philippines we usually or our traditional snacks or merienda is "kamoteque , bananaque, lugaw ,bread" and it's enough for us aside from a cheap price your tummy is full after eating this snacks. But as time goes by and many people go in other places and discover many new foods, snacks or dessert and "fishballs" is one of them.
They start selling it at schools , park, outside the church or anywhere that has a lot of people. The price is cheap that everyone can afford to buy even student who has just have a penny. And yes! we really enjoyed eating fishballs and it makes our tummy full at the same time. We have 2 different kind of fishballs now the homemade one and the ready to fry fishballs/fishflats.
And this one is the "READY TO FRY" fishballs/fishflats, you can just buy this one in the mall or in other stores who sells frozen foods or even online in your places is available. And before I also sell this one online and I always got 50 packs up pieces of fishballs order per week . The real price is just only 54 pesos or $1 dollar something and have 200pcs in one pack. Thats why the vendor can earn double from the capital. Vendor usually used this one nowadays , less work and less hasstle. Its a ready to fry fishballs.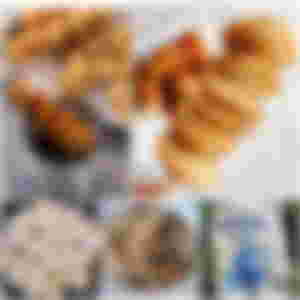 And here is the home made fishballs that you can cook your own kitchen. And the ingredients are just so simple but so delicious. We also sell this one before at school and we sold 600pcs up everyday more or less 3-4 kls of flour everyday. So tiring but for me it's worth it most especially when students love my home made fishballs.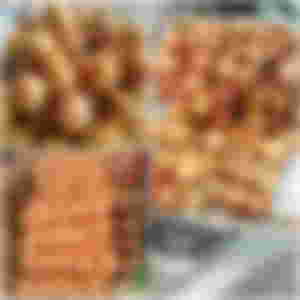 And here are my ingredients , I will put here 1kilo of flour for you to estimate easily.
HOMEMADE FISHBALLS
Ingredients :
*1 kl flour (ordinary flour will do)
*WATER
*3 carrots (it depends to you if you want to have many carrots or just small)
*Spring Onion
*Fish
*10-15 gloves of garlic
*3 onion
*salt&pepper
*magic sarap (sessonings)
*yeast or baking
PROCEDURES :
Put the flour in a mixing bowl and slowly add water and mixed it well until it looks like a sticky but watery mixture (please imagine the same texture when baking a cake) . After that you need to put the grated carrots , and the slice spring onion , garlic and onion as well. And mixed well and also you can put the salt and pepper to taste. If you want more pepper you can put more it depends to your taste.
Note : you need to boil your fish 1-2 minutes and after that you need to remove the bones of the fish and after that smash the fish a little bit . And mix it to your mixing bowl , mix very well and the last one put the yeast or baking powder and mix again.
After mixing you need to close your mixing bowl with our homemade mixture of fishballs and leave 30minutes . And after 30 minutes you can start frying it but make sure you have a lot of oi in your cooking pan.
For Sauce -
3 table spoon vinegar

1/2 teaspoon pepper

1 cup brown sugar

3 gloves garlic

cornstarch

salt and magic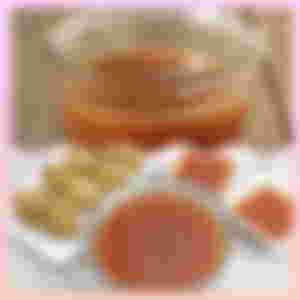 I hope you like it !