A letter to someone; Anyone but Mom
We celebrated Mother's day 5days ago but I failed to write my own letter to my mother and even though she can't read it at least many of you here can read about her and what makes me proud of her. We all loved and proud of our mother but I want to tell the world how lucky I am to have her in my life.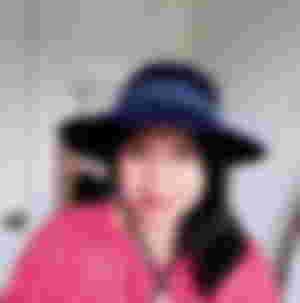 Before I start sharing to you some traits of her that I am proud of I would like you to see her in the picture and yes she's beautiful than me haha. This photo taken in Hong Kong for 4years ago and she will go to beach that time. You know my mother worked in Hong Kong for almost 15 years of her life though she always go home once a year but it's not enough for us her children we also need her by our side. But we don't have a choice my father has no job at all and also sick and we have no source of income here that's why she needs to stay there. Good thing is her employer is good and gives everything she needs.
Though she didn't stay to us long time I still witness the moment when I was a kid that she will always give time to us and take care of us. Support in our "bahay-bahay" before a play that me and my cousin always did. She always there when someone makes me cry ,she makes our favorite foods ,she don't want us to be sad and she always prioritize us more than others.
Even before my mom is the financer. She also loved to have business but she it too good that's why our little business didn't stay long because people always "UTANG" and she's shy to make "SINGIL" them because she said that person also poor and that's it. But she is always our financer and even I am married now if we don't have money she sent money too us for her grandchildren. That's why I owe her a lot of our lives.
She always like this "a peace maker" there are times that me and my sister are really not in good terms because of our own attitudes and she always at the center and never last a day that me and my sister will be okey. And even when me and my husband quarrel she will talked to us one on one ,she will call him and me to talked about the problem and she makes ways for us to be okey again.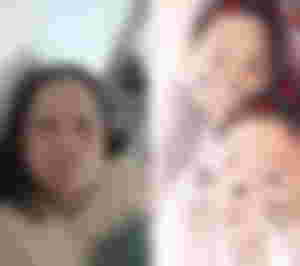 She's always concern with the health of her grandchildren and when the time that my boys are always in the hospital she will sent money for everything. She can't sleep knowing that her grandchildren is not in a good condition and she will do everything for it. She will be mad at me if I didn't give my kids a healthy foods and vitamins. That's why she is really amazing mom.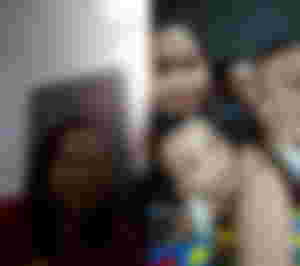 She spent how many years in the Hongkong spent her Birthday there for how many years just to provide need for us and for my father's medicine. She never say I can't do it because if she will feel weak no one will be there for her. We celebrated her birthday even though she's not with us.
Thank You Nay for everything. God knows how happy and bley we are your children to have you in our life. And I promise to God that someday I will pay everything the goodness you gave to my family as well. I owe you everything and God really gave me amazing and wonderful person in the world
I love you so much !