2years from now;Aiming to build my own shop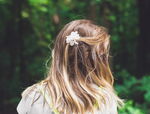 Hey ! I know most of our are aiming for something and I know most of us are working hard for this to come and for this to come true. Since I was in elementary I know that I am business woman already because I remembered the time we have a "santol, and lumboy " this are fruits and I bring them in school and sell it to my classmate at a cheap price for me to have an extra money. Until highschool I bring my business woman figure when my teacher asked me to sell her "munchkins" in our room every recess and she will gave me money after selling. I never felt shy while selling foods in my classroom because for me it is better coz I am able to buy my favorite "kwek-kwek" everyday in my earnings.
When the time comes my husband need to go to abroad I decided to try online selling. His friend teach me how to post online, where to get the pictures of the products and how to send orders to the supplier. And In my first week I was able to ordered 15pcs t-shirt and my profit is $1 or 50 pesos per t-shirt so from that I gained 750 and since my supplier is in Manila I need to pay for shipping fee which cost 170 from that time and the charges to send money to the supplier . So all in all I just profit 500 pesos from that week. Not bad for being first timer. And I get more excited everyday that counts because I have many costumers already ,2017 is when I started and online selling that time is not so trending so I took the opportunity to go on. In our place only few of us are online seller so much opportunity.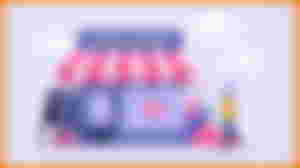 My sister really loved coffee and she was able to mixed coffee and also my mother knows how to bake and I told them that someday we will build a coffee shop . I will be the one incharge in marketing and the products will be handling by my mom and sister. And when I go to Taiwan I taste different milkteas and then I opened my mind to try this when I get home but unluckily the milkteas business is started to boom in the Philippines and my sister is in college far away from home . And this business has a things to buy and I really can't make it alone. So maybe 2years from now we can build it too.
In 2020 I started selling siomai and other frozen products and all I can say this business is working up until now even I am far away home. I still have to make time to post online and send it to my resselers and I am happy that they are still active and I can able to gain now 1,000-2,000 per week even I am in abroad. I just need someone to get my products and let my reseller get it from her. But it's really different if I and my husband really there to hands on our business.
Before we are able to gain 3,000 a week but we don't have enough capital so we decided to go here and worked for 2years to save capitals and pursue our business because we are Praying and Claiming that 2 years from now we can build our our shop ,where all my products will be there and it's easy for my resellers and costumers to purchase.
Fighting your dreams is never easy but always include it in your prayer and let God handle if this is really his plan for you, me ,us in the future. Because for me after all it's God decisions ,his plan will really increase and we must decrease . I trust God more than my instincts and I will allowed him to handle me for everything.