Storm's Favorite Spot
I got home from a mini get-together with my elementary classmates and decided to lie down on the bed beside my mom who, at that time, was busy scrolling through her phone. I was doing the same on Tik-Tok for about a minute, thinking about what dance to cover next.
It was not long after my mom told me random stuff I don't remember that a rush of water and mud entered our home and got both of us wet and shocked. It happened like a crashing wave that we didn't see it coming. I remember being so scared for my life!
My mom frantically shouted Get the dogs and your brother! while searching for our phones in the mirky water. I was shaking heavily but managed to open the back door. Then, I woke up!
I was solaced with the realization that I was just dreaming. I guess it's better to describe it as a nightmare instead of a dream. I pretty much know that going to bed scared of the strong winds last night was the reason for that bad dream. It highly reminded me of Odette that struck just last year.
It was a bit puzzling to hear the winds still not calming down when I woke up as I expected them to be gone by the morning. I was totally wrong! Actually, the winds and the rain didn't stop all day until now. They only got lighter and stronger at times but there was no stopping.
It's so hard not to be traumatized because the things we experienced during Odette are happening again. We have this UV plastic roof for our lettuce and the winds keep on slamming it into the woods where it was attached. We cannot go out because the front part of our house was already flooded. We can literally hear the winds whistling, changing their directions back and forth.
I can't wrap my head around how bad this year started. We have barely regained what we lost last year and this is happening again. I just hate things that are so out of our control.
Despite that, I would consider our barangay lucky because we haven't experienced a power outage (yet) and the internet is working just fine. But when I scroll through my Facebook, some places are really in a bad shape. I just hope help came their way and nobody got hurt - people and their pets.
Places like Baybay are now experiencing chest-deep floodwaters and badly need speedboats to rescue residents. I can't stand watching those pictures knowing that I can't do anything but say a little prayer for them to be saved. I just feel so heavy right now seeing people who haven't fully recovered from Odette suffer again because of Agaton.
Jokes are circulating on Facebook about how people think that this Agaton is just checking if the carpenters installed the free roof sheets properly or that this weather is not for cuddling anymore but for evacuating.
I mean, yeah, it's kind of funny when you got the privilege of having a nice sturdy home where you can just joke about anything knowing that you are protected. But it's absolutely not funny for the ones who are fighting for their lives, seeing their roofs being blown off again, and those who are about to lose home for God knows how many times.
My heart goes to everyone who is suffering right now. Leyte needs prayer, I hope you guys can spare one. I am hoping for the people in the position to extend their help to those who need it. As they should.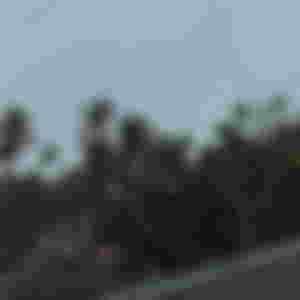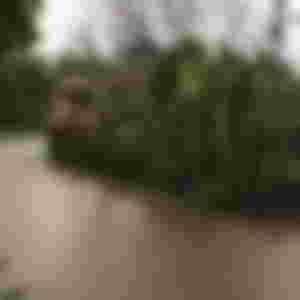 That's all for tonight, friends. I hope that y'all are safe wherever you are right now. Thank you for reading and for the prayers. Till next time!