Food Junkie
As an avid foodie, I am taking the honor to participate in the This or That: Food Edition prompt by @BCH_LOVER, chariz! And honestly, I still couldn't think about what to write.
I don't know why but I still have this getaway high and realized that I'm not that good at reentering reality after a very short break. Well, the joke's on me for thinking I could gather a lot of ideas after taking a breath.
Now, let's get into the prompt!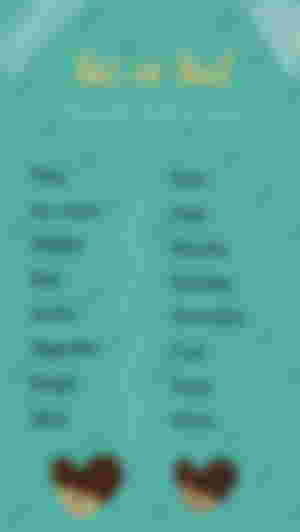 This one's quite easy for me! I am not a big pizza person so I would go with pasta. I am not sure if I could get more Filipina than this but I would say Filipino Style Spaghetti is top tier! Fight me. Lol!
My mom's spaghetti is my favorite. Some of my friends know that I could eat her spaghetti at breakfast, lunch, and dinner. I love it when it's steaming hot, saucy, and meaty. You know, the one in which the sauce alone is enough to stuff you.
I often order pizza only because it's easier to grab than pasta. Don't get me wrong. I love pizza too but not when I get to choose between it and spaghetti.
Ice Cream or Cake
Definitely ice cream! I don't have much of a sweet tooth but I can handle ice cream. I don't know but the fact that it's very cold makes me think that the sweetness is bearable. I mean its coldness dominates its sweet taste for me.
My favorite kind is dirty ice cream. You know it's a good one if you panic and freak out while looking for your spare coins when you hear that bell Manong is ringing. Right?
Waffles or Pancakes
Pancake somehow is sentimental to me. It brings back a lot of memories from college when I and my BFFs hit the books before exams. We used to stay overnight at my friend's apartment and a pancake is the easiest thing she could offer us to stay awake while studying.
Rice or Noodles
Oh, it suddenly got hard! You know, it doesn't surprise me anymore when someone makes jokes about me eating carbs over carbs! I often eat ramen with rice, dry noodle with rice, and instant noodle with rice. I mean, who doesn't do that? lol
But since I get to choose one, then I'd go with rice.*sighs without you hearing me* I am a huge rice eater so it would be impossible for me to give up this one.
Vanilla or Chocolate
Vanilla's good as a scent but I guess not when it comes to flavor. There's no saying NO to chocolate-flavored stuff for me. Whether that's food or a drink, I'd grab it if it's chocolate, especially if it's the dark one.
Vegetable or Fruit
I would love to say fruit but that would be a lie. I love seeing our fruit tray full but that's about it. I just can't bring myself to eat fruits that often. It's not like I hate it but I find it much easier to eat cooked vegetables along with rice.
Burger or Tacos
I'd go with burgers. The one with soft buns, thick meat, juicy tomatoes, fresh cucumber slices, and layers of lettuce leaves, so crunchy it makes you go bonkers! And oh, how can I forget that cheese melting on that steaming patty? Okay! This wins over tacos.
Spicy or Sweet
Spicy! Anything spicy makes me drool, non-stop. As I've mentioned, I am not into sweets so it's very easy for me to go with spicy. I am such a fan of savory and spicy food. Other people, including my mom, don't understand me as they think that they can't feel the food's real taste when it's too spicy. No buts and ifs for me, spicy foods run the world!
And that would be it for today, friends! I'd like to thank @BCH_LOVER for this wonderful prompt! It made me hungry as I wrote haha! Have a great week!