When the Flower blooms, it then withers
Life is like a flower. From nothing, then becoming a bud, blooms, full bloom, then slowly withers and die.
Why do flowers bloom if they're just meant to wither anyway? Why do they live if they will just die after some time? Flowers are not permanent so do I and you.
You'll soon grow from that small bud. Will witnessed sun and rain of life to grow. You'll witness the beauty of others just like how other flowers in the garden possessed their own uniqueness. And you your own, will bloom into a beautiful flower. However, despite how unique and beautiful you are, you'll soon perish.
What's the difference between flowers, plants, animals, and we humans? We all die, we're not immortal.
Spirit.
These living things don't have spirit and soul (plants), some possessed soul but not spirit (animals), while us, humans have both-soul and spirit. Soul is like a conscience, the emotions we have, and spirit is what will depart from our body after we die. When we die our spirit will live in eternal world-heaven or hell. We have the ability to decide.
The difference between other living things and humans is that although we'll all die someday, humans have life after death.
Where is my proof, evidence, sources? The Bible. Read the Bible.
Or watch the Bible Seminar for you to understand more, I'll email the link of you want.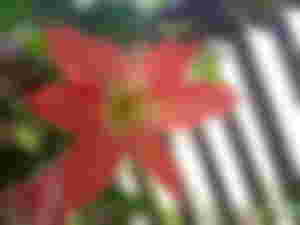 Inspired by this photo. My mom's flower that dhe love and took really good care. The truth behind life is given to us, so that if Jesus come again we will not have an excuse saying "we don't know this, you didn't told us".
Seek before it's too late. Thanks for stopping by.