Is there someone?
Is someone still looking at me?
If I am not blue nor yellow,
If I am not a mesmerizing view,
Is there still someone admiring my hue?
Is someone still taking pictures?
If I am not 'instragamable'
Nor a worthy picture at your wall
Or at least a space in someone's gallery.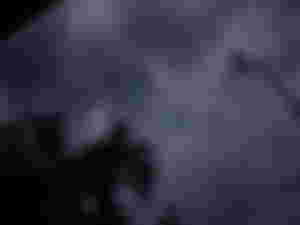 Are you frightened if I look like storm?
When darkness start to embrace me,
And gray consumed the light around,
Do you still feel safe and sound?
I may not be pink, orange, or red,
I understand if you see me as dead,
Tho I hope, someone is still looking,
Even those who are just sulking.
Words and photo by curiouscat
---
When I say I love sky, this is what I meant. Even the darkest version of it is a beautiful sight to me.
Love you sky! You always calm me regardless of your state 💛✨