How I wish I met you before I did my first murder
I don't know where I got the courage to get close to you. I imagine that I can smell the fragrance of the flower daisy but I never thought that the smell of paint could be more fragrant than the flower. You gave me the sketch of my portrait, I smiled but it wasn't reciprocated.
I send you flowers everyday. Daisy at exactly 4:15 pm. I want to see you but I am too afraid to get close to you. I am not someone who should appear in front of you, I should've stayed behind. I grow flowers to hide the smell of gunpowder in me but it seems it become part of myself that I can't just hide with something pretty. I watched you from afar, admire from a great distance. Until, one day a man's already by your side, someone's already taken my desired place. We're completely different, a total opposite of who I am. He's the good guy I am the bad guy. No matter how hard I try, I will never be match of him.
How I wish, I met you before I did my first murder. Maybe, just maybe, I can to love and deserve to have you.
I am sorry.
---
I watched a Korean movie entitled Daisy. It is a romance and sad move at the same time. The story has a complicated coincidence. I am just watching 40mins of the movie and I am already crying without tears. Yah know the feeling of heartache to the point you can't cry anymore. This movie is a 10/10 for me, as I love tragic sad movies :)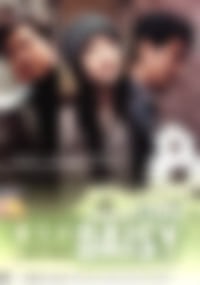 Since I don't want to spoil anymore I'll stop here haha. But lemme just share you few things how my day went. The only unusual is that I am alone and I clean the house haha I do not expect that this cleanliness will last long because when my niece and nephew come back I am sure that mess is all around the house again hmff. I know busy days are coming so let me enjoy this day of relaxation and get stress the following days. But yeah claiming this will be my last semester so I will just hold on a little longer.
with love and curiosity,
curiouscath, Charlotte