CoinsIO has been developed as a multipurpose Cryptocurrency platform that allows the user to earn, trade, and spend Bitcoin, Alt-coins, and tokens. The bounty network allows the user to earn cryptos by doing work and tasks online. In this article, I will try to cover how you earn cryptocurrency from the CoinsIO platform.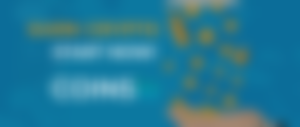 First of all, you have to register here to earn: https://coinsio.com/
 After creating your account successfully you can log in to your account. You have to at least complete KYC1 for participating bounty. Bounties are offers set by websites or marketers offering crypto to users to perform tasks. Bounty participation is free. Some Bounty campaigns require KYC verification. Know your client or KYC is a process to verify the identity of the user. While some KYC might be required for Bounty campaigns. campaigns can also be restricted to certain countries. After login, under the earn option, you can see there is a Bounties option.

Just click on Bounties. You can see all the available bounties there. There are different kinds of bounty you will get there. Like-
Facebook Bounty

Twitter Bounty

Article Bounty

Video Bounty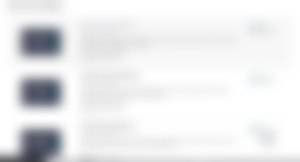 All you have to need is to pick a bounty offer. Then complete the work & then submit your work. When your work approved you get paid. As simple as that. Payment will be paid to USDT. Mind you read all the rules well before participating in any bounty. If you do not submit your work according to the rules, your work will be rejected. Here are some instructions that how does Bounty participation works?
CoinsIO offers the easiest way to earn Bitcoin and other Cryptocurrencies.
1 Browse the available bounty campaigns and chose one to participate in.
2 Read the rules carefully and submit your username and details at the bottom of the page.
3 You will receive an email notification when you are approved to participate in the bounty campaign.
4 Once you are approved, complete the work needed by retweeting, creating a video, or posting a Facebook post…
5 After completing the task go to the "My Work" section and submit a screenshot of the work.
That is all you need to do!
Please allow some time for your work to be verified. When your work is approved by the Marketer, your Bounty reward will be credited to your CoinsIO wallet and you can retrieve it at any time. CoinsIO charges a 10% fee on your bounty rewards earned on our platform.
You can see in the My Work tab whether your work has been completed or rejected.
Payment Proof:
I withdrew 0.0036 from this platform so far when the website name was Refercoins. Now they are rebranding & change the name CoinsIO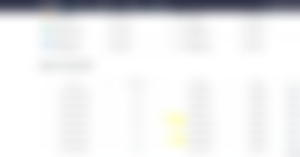 Here you can see my latest transaction. You can earn money totally free here without any investment. In my opinion, it is one of the finest bounty platforms. You can also check out this platform & let me know your opinion.
Website: https://coinsio.com/ 
Facebook: https://www.facebook.com/coinsiocom 
Twitter: https://twitter.com/coinsiocom