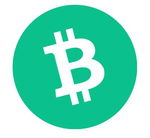 Imitation is the sincerest form of flattery that mediocrity can pay to greatness.
- Oscar Wilde
Good day, everyone!
April Fool's Day is over but the fun is just getting started in crypto space!
In an attempt to ride on the growing popularity of Bitcoin brand, Charlie Lee, the developer of Litecoin, announced last April 1, 2021 , that Litecoin will be rebranded as "Bitcoinlite" to capture market segment that the Litecoin community has been missing out.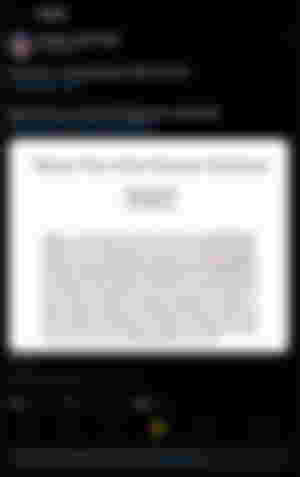 Everyone thought that Charlie Lee was trying to be funny because it was April Fool's day and the Tweet was immediately deleted afterwards. But alas, some crypto news outlet picked it up and reported it to their readers.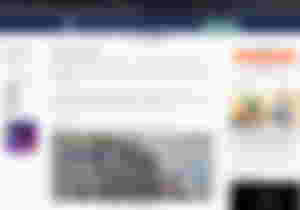 To further check if there is some truth to this shenanigans, I clicked the link given by Charlie Lee about BitcoinLite: www.bitcoinlite.info
And what a surprise, it redirected me to the website of Litecoin Foundation (https://litecoin-foundation.org/bitcoinlite1/). It seems that the joke was on me! (Bee Gees Song Plays on the Background)
Charlie was not joking after all when he made those tweets.
Overnight, the Litecoin Foundation website transformed into Bitcoinlite and it narrated how the transformation took place. Let's read what they have to say.
After several hard-fought, intense back and forth discussions within the Litecoin community, it was decided that Litecoin will undergo a rejuvenating marketing campaign — Litecoin will be rebranding itself to "BitcoinLite".
Hmmmm . . . . sounds familiar? Where did I hear this kind of internal debate before? Right, with Bitcoin Cash community during the hard fork with Bitcoin Core.
But unlike Bitcoin Cash which really made some fundamental improvements on the Bitcoin Core, what was the driving force that made the Litecoin Community decide to ditch Litecoin and rebrand as "Bitcoinlite"? Let's hear from them again.
After thorough research and witnessing the amount of newcomers that were getting confused, buying Bitcoin Cash, Bitcoin SV and Bitcoin Gold thinking they were the real Bitcoin, we saw an opportunity to gain new followers that we'd previously been missing.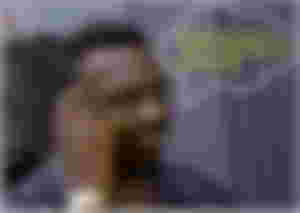 There is one word to describe this move: smart ass. Charlie and his gang are just interested in edging out other competitors. They want to capture a piece of the market not by the superiority of their product but through marketing ploy. Bluntly put, they want to make money from new comers by misleading advertisement.
Even the "lite" branding is unenergetic and unimaginative and a straight copy from Bitcoin Cash Community playbook. By using the word "lite", they want to convey that their product is better version than the original Bitcoin. They have thrown their old marketing slogan away in favor of the new one, "Just like Bitcoin. But Lighter". This is is strikingly similar to Bitcoin Cash. Though not direct copy word for word. It is the branding that is being plagiarized. The Better Bitcoin is exactly how the community describe Bitcoin Cash.
@RogerVer and KimDotCom, prominent and outspoken members of the Bitcoin Cash Community, have passionately argued the advantages of Bitcoin Cash versus Bitcoin Core, namely:
Bitcoin cash fee is low.
It is fast.
And it for the masses.
For more detailed comparison between Bitcoin Cash and Bitcoin Core, please visit this Twitter post of @RogerVer and the website developed by KimDotCom.
I agree with them and definitely echoed these benefits of Bitcoin Cash in my past tweet.

If you think hard about it, Charlie and his gang are not really aiming to attract the followers of Bitcoin Core. The Bitcoin Core has a different market niche. The Top 1% crypto investors do not want a crypto currency as medium of exchange, they want crypto as a store of value.
The real target, my friends, is Bitcoin Cash! It is the market share of Bitcoin Cash, they are aiming at, not that of Bitcoin Core.
One can argue that Litecoin has a right to appropriate for itself the name, "Bitcoin", because in terms of technical details, it is really identical to Bitcoin. This argument fails because since the beginning, Litecoin has differentiated itself from Bitcoin. Remember how Litecoin was marketed? Litcoin is the Silver to Bitcoin's Gold. This tells a lot, Litecoin really wanted to differentiate itself from Bitcoin.
This re-branding is an admission that what they did before was not effective. Now they want to have a free ride on the popularity of Bitcoin name which they have rejected from the beginning.
I can't believe the Litecoin Community allowed this to happen. This is a deceptive marketing ploy and speaks a lot about the kind of leadership the Litecoin Community has. Remember when @RogerVer and Charlie Lee had a friendly bet about the adoption of Lightning Network? Roger Ver won that bet but Charlie Lee did not honor their gentleman's agreement. If you haven't seen the video, here's the link.
Friends in Bitcoin Cash Community, this is not the first and definitely not the last assault that Charlie Lee and his gang will wage against Bitcoin Cash. Keep your self informed about the developments of Bitcoin Cash, hone your mind and arm yourselves with the best arguments.
What's next Charlie? Rename yourself to Satoshi Nakamoto?
P.S. In the spirit of fairness, I am sharing the link where your can read the press release of Litecoin Foundation on BitcoinLite. Here's the link: https://litecoin-foundation.org/
Disclaimer
I have investments in Bitcoin Cash but in other altcoins as well. I am also an active user of Noise.cash and blogger in this website.
This is an opinion article and it does not necessarily reflect the views of the entire Bitcoin Cash Community. Any error in this blog, factual or otherwise, is mine alone.
If you like my content, please hit like and subscribe. Any amount of tip would be appreciated as I spend also countless hours to research on these topics so that I could write about them and in the process, get you informed.
Direct Donations are welcome:
BTC: 3GG1GdZC9iJHGZjv5PoAHsAf2jVhv7o1q9
ETH: 0xdcc70226D5E1284de87D930D6136Edf04E1d322a
BCH: bitcoincash:pqsczge9tg5az4a0ulvzx0k0x5alk6qzxcs92533n4
References:
https://litecoin-foundation.org/
https://cryptoslate.com/a-roundup-of-the-funniest-crypto-april-fools-gags/