Will the U.S. Ban Bitcoin Mining?
President Joe Biden's executive order on crypto regulation has the Office of Science and Technology (OST) saying bitcoin mining should be banned. Securities and Exchange Commission (SEC) Chair Gary Gensler says Commodity Futures Trading Commission (CFTC) should be the regulator for bitcoin. We've had clear signals before from Gensler that he believes bitcoin is a commodity. Ultimately, I think the CFTC will be the bitcoin regulator, but what about the OST? If those goons think they can regulate bitcoin out of existence, they're as stupid as this looks. What will happen is miners will move to another country and the Bitcoin network will continue as it is now. Few people will stop using bitcoin and the network will continue to grow without providing the U.S. much economic benefit.
After the Merge, ether could decouple from other crypto. What the Merge could mean for Layer-2 solutions.
Coinbase is funding a lawsuit against the Treasury Department for its sanctions against Tornado Cash. In a blog post, they say, "Sanctions should target bad actors. Not technology. Reasonable voices have been saying this all along. But this isn't the first time the federal government has targeted technology. The cypherpunks fought their own battle over code just before and after the advent of bitcoin. For some reason, federal authorities feel threatened by what they don't understand. Maybe Coinbase can educate them. In another bold move, Coinbase offers MakerDAO 1.5 percent interest on USDC. Coinbase would benefit from this with additional liquidity while MakerDAO could have more stability.
With Binance's help, Tether has stretched its lead over USDC. In the last few days, Binance has said it will auto-convert customers' USDC and other stablecoins (but not Tether) into Binance's own stablecoin BUSD. Is it just me or is this really outrageous? Interestingly, Circle's CEO Jeremy Allaire sees it as a positive.
Queen Elizabeth II is now the subject of more than 40 new meme tokens. Long live the Queen!
Binance launches Ethereum staking product with 6% APY. I'm glad they didn't promise something outrageous, like 200% APY. Binance also supports a tax burn on Terra Classic. And customers who complete KYC on Binance will receive soulbound tokens.
Blockchain developer activity has slipped 26 percent in three months.
Gensler says crypto investments are not laundromat tokens.
Hive Blockchain is exploring coins other than ETH to mine in the wake of Ethereum's move to proof-of-stake. I suspect that Ethereum miners will all find other coins to mine, which will strengthen those blockchains that miners move to, but that doesn't mean they'll abandon Ethereum's proof-of-stake blockchain. Many of those miners have accumulated a good bundle of ETH and they can still be powerhouse stakers on the blockchain.
Will SHIB flip DOGE? Not that I care, really, but we can only hope.
Aave DAO proposes to reward Aave community members with $16.28 million. Defiant interviews Aave CEO Stani Kulechov concerning a new Web3 social platform called Lens. From what I've seen of Lens, it makes bold promises. I can hardly wait to take it for a test drive. I highly encourage you to listen to the podcast.
Snoop Dogg's son Champ Medici is paving his own path into Web3.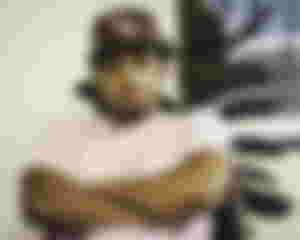 Apple Inc. manages to wiggle itself out of a class action lawsuit involving a fake crypto wallet.
The U.S. has seized over $30 million in crypto from Axie Infinity hackers out of North Korea.
Interest in central bank digital currencies (CBDCs) has gone up 200 percent in two years. In the U.S., Republicans are pounding the table to get the Fed's sentiment on a CBDC. The Fed is acting like a teenage girl right now. She wants a career, but she also wants babies. Life is so confusing!
Intermittent comment: If the Fed issues a CBDC and the federal government outlaws bitcoin mining, we could end up in a world where the primary digital currency is a government-issued one. That would be the worst-case scenario. Best-case scenario: The U.S. fails to outlaw bitcoin mining, the Fed issues a privacy-focused CBDC, and the most popular 10 virtual currencies are all private cryptocurrencies. There is no time more than now that the citizens of the world should host a freedom rally.
Decentralization theater and the myth of DeFi.
Unstoppable Domains and Brave are sponsoring a website building contest. The top prize is $15,000 in store credit. Wow! $15,000 in store credit at Unstoppable Domains. Just think of how many NFT domain names you can buy with that.
Quentin Tarantino, Miramax settle over Pulp Fiction NFT auction.
Traditional investors may not be fond of DAOs.
The limits of smart contract enforcement on the blockchain.
The future of work could be in the metaverse. Some metaversians are voluntarily muzzling themselves as Ford prepares to drive its way into the metaverse with NFTs.
A few days ago, I posted a link to a Yahoo! article that pointed to Hive as one of the top five Facebook killers. Since then, several Hivers went on the warpath and challenged Yahoo! to issue a correction. Those Hivers include Unkle Bonehead, Hive.io (who made mention of the bogus article a second time), and Acidyo. Yahoo! rewrote the article removing the reference to Justin Sun launching Hive, but they didn't issue a correction or notify readers that the article was revised post-publication. I guess journalistic ethics and transparency aren't on Yahoo!'s radar.
An NFT game consultant says poor people can play the part of virtual world NPCs to entertain rich people. Like what we need right now is a virtual form of slavery. Is there any depth to which human depravity will not fall?
What happened at the world's first no-coiner conference. This is both sinister and a little bit funny. It's also a good read.
A former central banker says El Salvador's bitcoin experiment looks like a government-sponsored digital currency.
Snark and commentary in italics. Love in the air.
Cryptocracy is a decentralized newsletter published several times a week. I curate the latest news and crypto analysis from some of the brightest minds in crypto, and sometimes offer a little insightful and snarky commentary. Always fresh, always interesting, and always crypto.
First published at Cryptocracy. Not to be construed as financial advice. Do your own research.