Web3 Social: Help Me Launch My Next Book
I'm pleased to announce I'm getting closer to launching my book Web3 Social: How Creators Are Changing the World Wide Web (And You Can Too!) every day. Instead of my usual Web3 fare today, I'm going to issue an invitation for you to join my book launch team.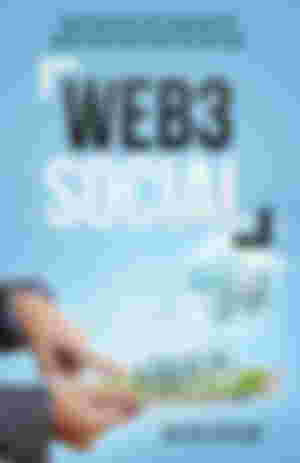 A book launch team is a very important part of a book launch. They are instrumental in helping an author get early momentum in book sales and become a book's leading evangelists. My book launch team will receive an advance review copy of Web3 Social in exchange for their support on book launch day.
There will be three tiers to my book launch team:
Super Evangelists - This core group of book launch team members will commit to buying a copy of the book in any format on launch day, writing a review (on Amazon, Goodreads, or your favorite online book store), and sharing the book with as many people as you want (through social media, email, one-to-one encounters with friends, etc.).

Evangelists - This group will commit to buying a copy of the book on launch day and writing a review.

Supporters - I understand that time may not be on everyone's side, so if all you can do is buy a copy of the book on launch day, that still helps, and I'd appreciate it!
When I launch a new book, I discount the e-book version of the book for the first few days to give my launch team ample opportunity to get their copy and begin leaving reviews. Since they receive a free advance review copy, they can begin reading the book prior to launch and be ready to leave a review on launch day. I'm looking for people who are passionate about reading but also passionate about Web3.
If you're interested in joining my book launch team, let me know by sending an email to allen@authorallentaylor.com.
Please do not comment on this post to say you're interested as you'll miss out on the opportunity. If you received this in your email inbox, you hit "Reply" and let me know you're interested. I communicate with my launch team by email so send me a quick note by email and let me know if you're interested in helping spread the word about Web3 social media. I look forward to having you on my book launch team.