Web3 Chronicles: NFT Vs. The Metaverse
Happy Saturday!
I'd like to invite you to join me next Wednesday, July 13, as I discuss Web3 monetization and content ownership with Adam Waring of gFam.live. Adam and I will have a conversation about web monetization protocols and then we'll have a panel discussion with host Ryan Gerardi. It's totally free to join and listen. Learn more right here.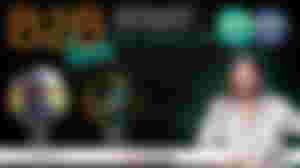 Rockefeller International chairman says bitcoin will stage a comeback. He also said some of the bad crypto apples need to be weeded out. Why bitcoin failed to be a hedge against inflation. This is no time to be depressed about markets, prices, and crypto scams and schemes. I'm optimistic long-term.
Binance volume went through the roof with zero trading fees. CEO Changpeng "CZ" Zhao is concerned it could lead to wash trading. The crypto exchange is added to the registry in Spain.
Coinbase is offering $50 for first-time ETH stakers. Opportunity or threat?
Tether liquidated a bitcoin loan made to Celsius. China tells businesses they can't pay workers in USDT. It may have something to do with minimum velocity (A short-but-interesting read). Ever wonder how Tether can fly upside down and not fall? Read the article on minimum velocity to see how it compares to Formula 1 race cars.
Three Arrows Capital partnered with Vincent Van Dough on Starry Night Capital. They were supposed to raise $100 million for an NFT fund. Instead, they'll end up with less than $5 million. Bankruptcy is not a good thing for companies. It keeps them in business, but they must suffer heavy losses to do so.
Aave wants to build a decentralized stablecoin based on Ethereum. That's really what the market needs, isn't it?
How bad is the crypto market crash, really? What the dot-com bust can teach us about the crypto crash.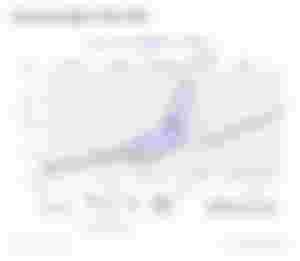 TRON DAO adds $20 million to reserve. Meanwhile, Decentral Bank DAO bug facilitates minting of $10 trillion stablecoin for $10. I'd have a heart attack.
Grayscale removes BCH, LTC, and LINK from Digital Large Cap Fund.
Former head of TikTok gaming launches a Web3 protocol.
Convenience store chain WaWa is turning hoagies into NFTs. I wonder if they talked to Reuben first. Why do the social networks continue to push NFTs? Maybe because they know how addicting they are and that certain people will always go for the needle in their arm. Cent's plan to take over the world. Jack Dorsey's tweet still sold for too much money. It's not worth $3 million.
Web3 phishing attacks nearly double. Web3 gaming has bigger challenges than the crypto winter. Are sidechains the future of Web3 scalability? Can Web3 bridge the wealth gap? Read these from the lotus position.
Where NFTs fit into intellectual property. Follow these 6 rules for a successful NFT project.
6 times people predicted the end of crypto. And look what happened instead.
The big business meta dive into the metaverse. McKinsey discusses how to create value in the metaverse. Thirty-eight percent of current metaverse participants said they'd add restaurant purchases to their metaverse menu. I wonder what fine dining in the metaverse would be like. Could you order a filet mignon and enjoy its taste while your avatar slides it between her lips? Could you sit in a dimly lit tavern holding your lover's hand and taste the bittersweet loaf of lemon pancake on your tongue? Hmmm … the mysteries of the magical metaverse.
Croatian Web3 startup to offer lifetime Netflix and Spotify memberships via NFTs.
Snark and commentary in italics. Feel the love?
Cryptocracy is a decentralized newsletter published several times a week. I curate the latest news and crypto analysis from some of the brightest minds in crypto, and sometimes offer a little insightful and snarky commentary. Always fresh, always interesting, and always crypto.
First published at Cryptocracy. Not to be construed as financial advice. Do your own research.