Tether Blesses the ATMs in Brazil
Binance hires ex-FBI agent to lead investigations. BJ Kang is evidently the "most feared man on Wall Street. I'm scared already.
Tether is making USDT available at 24,000 ATMs in Brazil. Someone needs to write a song about this. Perhaps Toto can be convinced to recreate its biggest success yet, but with a Brazilian theme: "I bless the ATMs down in Brazil …."
The Fool asks if Ripple is destined to be the next PayPal. I can see a world where Ripple competes side by side with PayPal while the two partner in some ways.
The chief risk officer at Genesis Trading is leaving after just three months.
Celsius is getting a $17 million kiss on the cheek.
Interpol launches its own metaverse initiative. Fighting crime in the 21st century just got interesting.
Fintech bank N26 is launching a crypto unit. I hope they do a better job with it than Robinhood. Not to be outdone, Plaid is introducing a Web3 product it calls a wallet connector. This product for developers looks interesting, but Plaid is primarily used to connect traditional financial applications. Nubank wants in on the action too. Of course!
Fidelity now offers ETH custody services.
Rarible upgrades as an aggregator. In other words, you'll be able to browse and purchase NFTs from OpenSea and other Ethereum-based NFT marketplaces.
Bitfinex victims are still struggling to get their bitcoin back from the Department of Justice (DOJ) seizure several months ago. Now it's been six years since the infamous hack and the value of bitcoin has skyrocketed. I wouldn't be surprised if the DOJ keeps it all.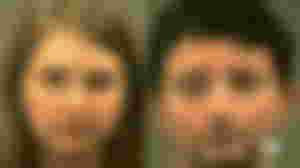 Forbes says you should be excited about a digital dollar. Lobbyist wants the Bank of England to consider private stablecoin competition before launching a digital currency. I'm sure they'll consider all their options.
If you've been waiting for DeSo to launch, it is now ready for you to claim your username. There's something about this that seems eerily reminiscent of the early Web2 days. My concern is this: DeSo is "backed"—as in financed—by "proven investors," including Coinbase, Sequoia, Andreessen Horowitz, Winklevoss Capital, Pantera, and Arrington XRP Capital. Just to name a few. What that means is DeSo will be beholden to the money group, not to its users. This is what Jack Dorsey meant when he said, "You don't own 'web3.' The VCs and their LPs do…. a centralized entity with a different label." That's not to say there isn't anything to like about it. I won't go into all the details here, but you can read the whitepaper for yourself. While trying to claim my username, I noticed the following: 1) You need at least .001 ETH in your MetaMask wallet before you can join; 2) They want your email address (even though you connect your crypto wallet); and 3) When I finally got to the Save & Continue button when creating my profile, I got this message: "Something went wrong with submitting your profile — please retry." Mindboggling. But at least they're backed by proven investors.
On a similar note, Dorsey's BlueSky initiative has launched its @ Protocol for social media platforms. I'll be real curious to find which platforms actually adopt this.
The Lord of the Rings isn't exiting Middle-Earth, but it is entering the world of Web3, and NFTs promise to democratize TV programming. I'm more interested in a virtual Mordor.
Mango Labs hacker outs himself and returns the money. A former hacker reveals how unsecure Web3 really is. And there's pretty good evidence it's insecure, as well.
Crypto fans are reimagining how books are published. This is right up my alley, and a DARN GOOD READ. The fact that it's published by Esquire means the discussion has gone mainstream. When you finish, you'll want to read How Social Tokens Can Transform Book Publishing. I beat them to the Forefront.
4 different states send cease-and-desist letters to NFT casino Slotie.
How do you sue a DAO?
South Africa is forcing crypto platforms to get licensed.
Snark and commentary in italics. Inclusion of an item does not mean I agree or endorse the ideas presented. Of course, it also doesn't mean I don't.
Cryptocracy is a decentralized newsletter published several times a week. I curate the latest news and crypto analysis from some of the brightest minds in crypto, and sometimes offer a little insightful and snarky commentary. Always fresh, always interesting, and always crypto.
First published at Cryptocracy. Not to be construed as financial advice. Do your own research.
Image source: CNBC