Personality Cult in Crypto?
Sam Bankman-Fried (SBF) has decided to quit fighting extradition. Before his arrest, SBF said he'd testify before Congress from home (in the Bahamas) because he was concerned about the paparazzi. I'm concerned about the paparazzi too, but I still take my wife to dinner once a week. 3 ways the FTX disaster will impact crypto going forward. I expect Nos. 1 and 3 to play out for sure, but I hope that No. 2 doesn't produce anti-competitive behavior.
Binance freezes USDC withdrawals. Withdrawals hit $1.9 billion in 24 hours. If a crypto exchange has enough liquid reserves, it won't have to freeze withdrawals. There should be legal requirements to hold enough liquid assets so that freezing withdrawals isn't necessary, and it should be illegal to freeze withdrawals. Binance spokesperson says if they're prosecuted, all of crypto will fall. That could be construed as a confession, or at least an admission of guilt.
Is Tether's USDT in trouble? Bloomberg thinks it is.
Elon Musk bans some journalists from Twitter. Anyone who can't stand a little criticism has proven themselves nothing more than a gluten-infused parafruit. Just when you thought the Pol Pot of social media couldn't get any more suicidal, he institutes a new policy guaranteed to kill Twitter. I was willing to give Elon Musk the benefit of the doubt upon his purchase of the social web's bastardized and orphaned love child, but I see now how wrongheaded that was. Musk may be the only person on the planet who could take a speeding train from its comfortable coast to off the rails in the straightest portion of its track. This idiot move is more evidence that Web3 platforms are all the more necessary, now more than ever.
Along the same vein, forexbrokr on Hive asks "What if you are banned on Mastodon?" The answer is obvious. Twitter users leaving for Mastodon are in for a rude awakening as soon as some big fish in a small pond decides the new minnow isn't welcome any more. Take the shortcut and head to Hive instead.
Donald Trump, the president formerly against cryptocurrencies (and probably still is), has released his own collection of NFTs. I can't think of any reason why someone would want these, unless they believe they will ultimately make a good investment akin to owning a 1952 Topps Mickey Mantle trading card. Of course, anyone who bought $1,000 worth of Trump NFTs on Thursday, the day of release, would have seen a 477.1 percent increase in value in two days. Saturday Night Live had fun with it. Trump's also being accused of using copyrighted images for his collection. Not surprising, Trump has been accused of using copyrighted music in his political campaigns. More than one musical artist has opposed the former president's use of their music for his political purposes. Lack of imagination is a terrible thing.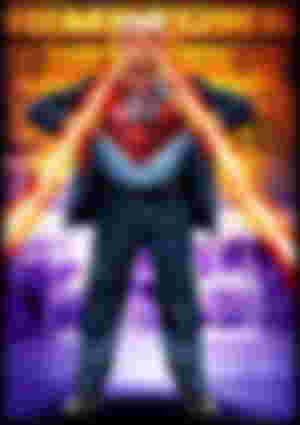 Cardano Founder Charles Hoskinson says XRP community is "toxic and petty" and vows not to comment on the SEC v. Ripple case anymore. There is a lot of toxicity and pettiness in crypto. It comes with the territory. Hoskinson is sore because he predicted the Ripple case would come to an end by December 15 and when it didn't the Ripple community (not the company itself) lambasted him. An attorney representing Ripple Labs CEO Brad Garlinghouse in his fight against the Securities and Exchange Commission has requested to be removed as legal counsel. Probably not a big deal. Garlinghouse has representation.
The United States is the most common country targeted with crypto fraud. The Plus Token Ponzi scheme is the most costly crypto scam, bitcoin is the most commonly stolen crypto, and DeFi breaches are the most common type of crypto scam. Of course, you likely knew all of that.
Amazon releases a documentary on NFTs. Big Whoop-dee!
Why countries should adopt bitcoin instead of their own digital currency. Bitcoin was the most Googled cryptocurrency of 2022. Surprised?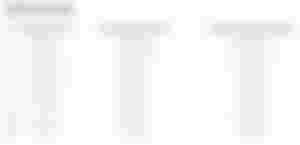 Former Twitter CEO Jack Dorsey funds censorship-resistant Twitter alternative Nostr with 14 BTC. Dorsey was a supporter of bitcoin and decentralization publicly even before his resignation from Twitter. In hindsight, I think his exit from Twitter was a fateful conclusion. His ideas aren't always good, but they're not Web2-centric.
Some crypto companies are hiring developers and are willing to pay $100,000 in salary.
In Georgia, crypto enthusiasts reconsider crypto after FTX blowup.
350 scam tokens were created every day this year. In terms of impact, the FTX implosion hasn't impacted as many people as previous scams and failures.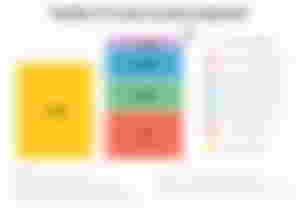 What happened to the Year of the Metaverse? Despite a lackluster year for the immersive Web, metaverse ETFs have had their day. The metaverse is an idea whose time has not yet come. Quite frankly, if it doesn't happen in my lifetime, I wouldn't be disappointed.
Bitcoin's Lightning Network to be used for cross-country fiat transfers between Europe and Africa.
An Israeli court has granted the government the power to seize cryptocurrency from wallets tied to terrorist funding. This is a legitimate use of government power, if it can be proven that such wallets are involved in funding terrorism.
Nigeria could soon pass a law on bitcoin adoption.
Snark and commentary are in italics. Inclusion of an item doesn't mean I agree or endorse the ideas presented. Of course, it also doesn't mean I don't.
NOTE: I may publish a little less during the holidays, but expect the pace to pick up after the first of the year.
Cryptocracy is a decentralized newsletter published several times a week. I curate the latest news and crypto analysis from some of the brightest minds in crypto, and sometimes offer a little insightful and snarky commentary. Always fresh, always interesting, and always crypto. Original articles on Fridays.
First published at Cryptocracy. Not to be construed as financial advice. Do your own research.
Image credits: Trump NFT, collecttrumpcards.com; Googled cryptocurrencies, DollarGeek; Crypto Investors, Solidus Labs via CoinTelegraph