People Are Holding BTC Longer Now
The percentage of BTC supply has been stationary for longest period of time in history. In other words, more people are holding bitcoin for long durations relative to the number of people holding bitcoin. This indicates a greater trust in bitcoin.
Ethereum Foundation says Merge will not reduce gas fees. Sixty-nine percent of Ethereum nodes are hosted on three centralized cloud service providers and more than half are with Amazon Web Services (AWS). I'm beginning to realize that, in the real world, no matter how decentralized a blockchain may be in its purest state, some level of centralization is unavoidable.
Coinbase CEO Brian Armstrong says he would shut down Ethereum staking rather than censor transactions. JPMorgan says Coinbase will be a meaningful beneficiary of the Ethereum Merge. If Coinbase doesn't shut down Ethereum staking, its ETH holdings will greatly benefit the exchange. On the other hand, if Coinbase is pressured by authorities to end ETH staking, it could injure the exchange tremendously—in more ways than one. On another note, Coinbase says USDC will be the foundation of a new era in financial services. I'd go one step further and can see a scenario where the Fed says we don't need a central bank digital currency (CBDC) if Congress elects to regulate stablecoins. In that case, USDC could become the de facto stablecoin of the U.S. government.
---
MUST-READ
6 days in May with Do Kwon. You'll want to read this. Again, I say, this is a MUST-READ. The founder of Terraform Labs, the maker of TerraUSD (UST), breaks his silence for the first time since the big crash. Is he repentant? Feel free to comment below.
---
Crypto insider trading may be a bigger problem than anyone thinks. Coinbase inside traders profited $1.5 million since 2018. The term "insider trading" implies that digital assets traded on the platform are securities, at least under current U.S. law. Nevertheless, I don't know what else it would be called if employees of exchanges are trading crypto and sharing information with their friends who are then making trades based on that information before the public has access to the same information. This is why Congress, not the Executive branch, should determine how cryptocurrencies are regulated.
Bipartisan bill will make the Commodity Futures Trading Commission (CFTC) the regulatory agency for cryptocurrencies. I hope this leads to real discussion, and action, among legislators in Washington and the various states.
Ethereum Co-Founder Vitalik Buterin slaps XRP in the face. In response, Ripple's CTO and the Ripple community fight back. Don't you just love Twitter wars?
Binance CEO Changpeng Zhao (CZ) blasts Chinese media for spreading fake news.
Phantom wallet has launched a new Burn Token feature. This should light the fire of Solana fans who hate spam and love NFTs.
Mark Zuckerberg gets laughed out of the metaverse.
More than 1 million social media account holders want to delete their accounts. (Email: VPNOverview) Many of the reasons why are discussed in my book Cryptosocial: How Cryptocurrencies Are Changing Social Media.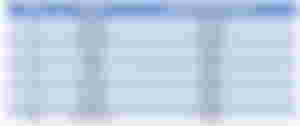 Is the Tornado Cash sanction the end of Web3? If so, then you can say there is no Web3, for it has not fully shown up yet. But this is a question we must all ask given the zeitgeist.
At 84, Sir Anthony Hopkins is launching an NFT collection. The actor says it's fun to be the old guy in the room. This video says it all in a most amusing robotic voice. The first NFTs in the collection will stretch toward Eternity. If anyone could get me interested in NFTs, it's Anthony Hopkins. He is a creative genius and one of the best actors ever to grace the silver screen. Unfortunately, his NFTs will likely go for way more than I could afford.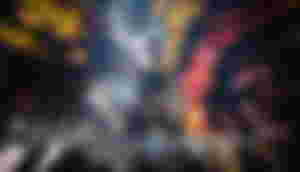 Where are NFTs on the hype curve? Somewhere between Bangkok and Neverland.
IRS issues a John Doe summons to crypto prime dealer SFOX. If you think you can hide your money from the IRS, think again. If the John Doe summons has been used to acquire information on U.S. citizens with Swiss bank accounts, it can also be used to pierce the veil of crypto privacy.
Avalanche saw a sharp drop in total value locked and dapp use prior to correction.
The drama that follows Craig Wright, Roger Ver, and other early bitcoin pioneers seems to never want to go away. A timeline of the battle between Wright and Hodlonaut. Controversy seems to follow some people around like a cute puppy. I can see these blokes bludgeoning each other with insults from the safety of their wheelchairs in the Crypto Nursing Center of the future.
How Monero is used in cybercrime.
How digital currencies hurt rural economies. It isn't digital currencies that hurts rural economies. It's the idea that rural economies must adopt the technologies of urban centers and the tendency of governments far removed from them to impose their wills upon the rural populace. In essence, it's technological elitism.
Will digital payments lead to less freedom and more surveillance?
Can Web2 fix Web3's design problem? If you haven't noticed, Web3 has a huge design and functionality problem. But I'm optimistic that these will even out over time.
An Orangutan in Oklahoma City Zoo creates art that is turned into NFTs. KFC turns its chicken into NFTs.
Meet the world's first Chief Metaverse Officer.
The Ukraine War illustrates the value of cryptocurrencies to real people.
Indian reservation wants to attract more DAOs.
What Web3 means for law enforcement.
Confirmed: LeoTok is just an idea, not a reality.
UK consortium to launch digital currency pilot.
Two large German banks introduce Cardano, Solana investments.
Nigeria wants to boost e-naira users by 10 times.
Snark and commentary in italics. Boat in the harbor, ladies in the parlor, and tongue in cheek.
Cryptocracy is a decentralized newsletter published several times a week. I curate the latest news and crypto analysis from some of the brightest minds in crypto, and sometimes offer a little insightful and snarky commentary. Always fresh, always interesting, and always crypto.
First published at Cryptocracy. Not to be construed as financial advice. Do your own research.
Image credits: Social media, VPNOverview; Anthony Hopkins, NFT Now