My Cryptosocial Earnings for April 2022
Hey you sexy devils!
It's time for another monthly cryptosocial earnings report. The good news is I have a better handle on my staking rewards after doing some digging into how certain platforms and protocols pay out, plus I had to figure out how to track earnings because some platforms/protocols give you a running total of rewards, which isn't helpful if you're trying to track them on a monthly basis.
So now for the bad news: My earnings went down this month. Staking and cryptosocial earnings both.
One reason the staking rewards went down is because Algorand changed their payout model. They now require stakers to participate in the blockchain's governance model before earning rewards. I'd like to do that, but I'm not sure I have to time to actually pursue it. I'm likely to move my Algorand into other coins and tokens, but that's also going to take some research to figure out where I want to move it to.
It's harder to say why my cryptosocial earnings have declined, but I'm not the only one who has reported that. Truth is, the market goes up and the market goes down. We just have to learn to move with the waves.
Without further ado, let's get started examining my April cryptosocial and staking earnings.
I'm fairly new to Bastyon. I opened my account there in March and earned 3 cents that month. I'm a little disappointed in April results because it seems like some early supporters have quit reading, but I'm not sure why. My posts aren't getting as much interaction as they were when I first started on Bastyon, for some reason. But I'm going to keep posting there to see what happens.
April Earnings = 0.00585072
Hive has a lot of potential. Like Bastyon, I didn't see as much engagement as I did in March when I earned approximately $23. In April, the earnings weren't that remarkable. However, I did deposit $100 into my account this week and Powered Up, which will give me a little more voting mojo and more resource credits allowing me to do more posting. I plan to be more engaged on others' posts and try to build my following on Hive because I think it has the best long-term prospects for strong earnings.
April Earnings = $2.23 in HIVE and $2.45 in HBD; Total = $4.68
Loop has been a pretty consistent earner for me. I've been posting content to the platform since before its rebranding, when it was called Trybe. My track record with the platform is the main reason I continue to perform well there. Though my posts don't see much engagement, they are seeing more engagement now than they have in the past. But I'm still not picking up a lot of followers.
I believe my earnings on Loop will continue to grow, and as long as I continue to accrue LOOP, stake it and farm it, I'll continue to earn on the platform.
April Community Posting Earnings (does not include staking or farming) = $23.58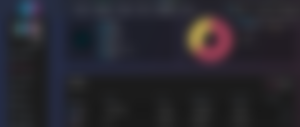 I'm not sure why I can't seem to get any traction on Minds. Maybe I'm doing something wrong, but it isn't exactly intuitive. It looks like it should be, but it really isn't. I'm committed to learning how the platform works, but not so much that I'm going delve deeply into it all at once. I'm going to continue posting to Minds and figuring out as I go how to get more traction.
April Earnings = 24 cents My earnings on most of the platforms I play on went down from March to April, but my earnings on MG Social went up.
That's not saying much. The earnings are meager, mostly because it's a small site with not much going on. I don't know how much longer I'll continue posting to MG Social. It probably won't be long.
April Earnings = 11 cents
My earnings on Noise Cash have steadily declined, but I'm not giving up on it yet. I've got a lead on how to get more out of it, so I'm going to explore that and see where it goes.
April Earnings = 2 cents
My earnings on Publish0x have been pretty steady. April was no let down. The drop in earnings from March was pennies, so I'm not at all disappointed. It's still one of my best-performing platforms.
April Earnings = $15.68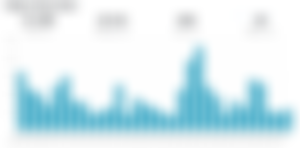 I don't know why, but my performance on Read.Cash is considerably and consistently better than on Noise.Cash. While my earnings were slightly less in April than in March, I still did better on Read.Cash than I do on most other cryptosocial platforms. That's encouraging and I'm going to pursue growth on Read.Cash including a programmed effort to find sponsors.
April Earnings = $15.05
My Torum earnings fell by a lot from March to April, but I know why. It's my own fault.
Up until April, I'd been checking in on Torum every day, posting and liking and earning my daily rewards. For some reason, in April, I forgot to check in on certain days. Because I post my newsletter on Monday, Wednesday, and Friday, I didn't check in on most Tuesdays and Thursdays causing me to lose out on my daily rewards for those days. On top of that, because I didn't check in on those days, I lost my weekly rewards too. That amounted to almost $10 for the whole month.
April Earnings = $1.62

Coil is a different beast. Since they moved their on-platform blog to Write.as, I'm not active on the platform. However, I still use it as a monetization protocol for my web properties and YouTube.
I don't know why, it's just been an oversight mostly, but I haven't been republishing my newsletter at CryptoBloggers. Also, due to circumstances, my wife's and my YouTube channel has gone with fewer updates in recent weeks. We were sick for a couple of weeks and my freelance writing business has picked up. As a result, we've been doing fewer weekly updates on Friday mornings. I believe these are the main reasons my Coil income has dipped from double-digit earnings to single-digit earnings.
April Earnings = 1 cent
Funnily, my BAT earnings have increased. All I do is allow my browser to show me ads and I get paid.
April Earnings = $1.68
Presearch has been fairly steady, with some fluctuations. My earnings are based on the number of searches I conduct each month. In February, I earned more than $10. In March, it was less. April is even slightly less. But I think I should start earning more again since my freelance writing business has picked up. Writing for clients causes me to conduct more searches, and that's a good thing!
April Earnings = $6.19
Another thing that affects earnings on these sites are coin and token prices. In a down market, I'll earn less; in an upward-moving market I'll earn more. Right now, the market is down, so that is affecting all the token prices and explains another reason my earnings have gone down recently. When the market goes back up, I should see that turn around.
Total Cryptosocial Earnings for April = $69.01
My staking earnings for April are nothing to sneeze at. One reason my earnings are going down is because Algorand changed the way it pays out rewards. By this time next month, I'll have moved my rather large Algorand holdings into other projects.
On Loop, the platform offers opportunities for 3-month, 12-month, and 18-month staking. It also provides farming and pooling opportunities.
Three months ago, I locked some Loop into a 3-month staking position. I've got a lot more Loop now that I can stake, but if I remove it too soon, then I'll lose all my rewards. I'm two days away from cashing out that position, so I'll hold it there for now.
I've also played around with the pooling and farming features using the LOOP-UST trading pair. Unfortunately, I can only farm or pool up to the amount of UST I hold. Since I've been operating organically rather than buying up UST to increase how much LOOP I can invest, I'm limited in how much I can farm and pool. I have more than 2,000 LOOP in my account but less than 100 UST. That means I have much more earning potential, but I wanted to test out each of the features first before I dove in too deep. April was my testing month.
Now that I have a better handle on how Loop works, I may do more pooling and farming. Both offer many more options in trading pairs. Again, I'll have to do a little more research to see which trading pairs I want to play with, or maybe I'll just stick with LOOP-UST.
April staking earnings = $2.70 UST and $4.74 LOOP; total = $7.44
I'm holding onto my ETH2 until the Merge is completed. After the Merge, I'll determine whether I want to continue holding ETH or move some of it into other projects.
April staking earnings = $2.90
I'm not wealthy and I don't have a lot of money to throw into crypto, but I do invest a little each month into the coins and projects I want to support. Cardano is one of them. It isn't much, but a gain is a gain.
April staking earnings = 62 cents
Same as ADA. It's small, but it's a gain.
April staking earnings = 88 cents
A few lingering rewards from before the big change.
April staking earnings = 2 cents
I've moved a lot of my USDC into other coins because I buy the dip. That's why my USDC earnings have gone down.
April staking earnings = Less than one cent
Total staked earnings for April = $11.86
I've been thinking about getting into crypto lending, but I haven't jumped on that yet. I'm considering it even more now before the door closes.
Celsius suspended new transfers from non-accredited investors last month with pressure from the Securities and Exchange Commission (SEC). I expect other crypto lending platforms to follow.
The SEC recently beefed up its crypto investigations unit. I suspect a crackdown is on the way on crypto lenders not operating within traditional securities rules. The SEC will likely use securities laws to shut down opportunities for non-accredited investors, which I am. When that happens, many crypto lending doors may close for anyone with a net worth of $1 million or an annual income of more than $200,000 ($300,000 for married couples where both spouses earn).
All of that said, my crypto earnings for April was a modest $80.87.
I intend to do all I can do to increase that in the month of May. I want to get that back over $100/month, and I'd like to see it go over $500/month before the end of the year.
You can help me out by joining these cryptosocial platforms and supporting me on them.
Cryptocracy is a decentralized newsletter published 4 times a week. I curate the latest news and crypto analysis from some of the brightest minds in crypto, and sometimes offer a little insightful and snarky commentary. Always fresh, always interesting, and always crypto.
First published at Cryptocracy. Not to be construed as financial advice.