Kim Kardashian Flaunts Crypto Asset, Gets Attention from SEC
Bitcoin hash rate hits a high of 158 exahash per second. Cardano Founder Charles Hoskinson said bitcoin mining should come to an end. Bitcoin, gold hit 12-month correlation high. There are a lot of external factors depressing bitcoin's price right now. When those lift, it will soar.
Is the Securities and Exchange Commission (SEC) planning to take action against Ethereum? Are Ethereum whales manipulating prices?
Tether's commercial paper now less than $50 million, says CTO Paulo Ardoino.
Coinbase documentary to hit Amazon on Friday. The crypto exchange says it's happy to give exclusive regulatory jurisdiction over Bitcoin, Ethereum to Commodity Futures Trading Commission (CFTC).
Binance opens two offices in Brazil.
CB Insights says Ripple is one of the most promising fintech companies globally. Against my better judgment, I'll have to agree. The wrestling match with the SEC is just a steppingstone to bigger things. In fact, I'll say there is going to be a big competitive battle between SWIFT and Ripple, and Ripple will win. SWIFT needs some competition. Here's the proof: SWIFT publishes blueprint for central bank digital currency (CBDC) network.
Kim Kardashian has been charged with illegally promoting crypto security. I think a lot of celebrities are so used to people asking them to sponsor things that they just say "yes" without investigating what it is they're being asked to promote. Unwittingly, they end up promoting a risky investment they know nothing about. Whether that's the case with Kardashian is another matter. I'm generally opposed to laws that prohibit people from promoting products and services if they genuinely are in favor of those products and services. However, there are a lot of crypto scams out there and they detract from the positive press that good projects deserve.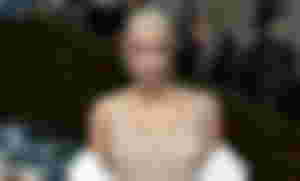 Uphold has integrated with Polkadot.
How Web3 differs from your current Internet experience. Pass this one on to your friends sold out to Web2. Web3 and Web 3.0 are two ideas that can walk side by side. And they can hold hands, listen to the birds sing, and behold the beauty of digital lovescapes.
Texas and Vermont really don't like Celsius' stablecoin sales plan. Celsius sets the date for its assets sale for October 20. Bidders are lining up while another founder and top executive leaves the building.
NFT company wants to turn political campaign buttons into tokenized souvenirs. Sure, let's make crypto great again. NFTs are NOT dead despite a 97 percent decline since January. They just look a little zombie-like. Solana NFTs, on the other hand, are up 77 percent in September.
A Delaware court has ruled a crypto asset is indeed a security under the Howey Test.
MasterCard launches crypto anti-fraud tool for credit card users.
Unstoppable Domains partners with 1inch wallet.
Stash is adding crypto to its investing app products.
Bitwise launches Web3 ETF.
Miles Jennings wants to regulate crypto apps, not protocols. He makes a good case for government to keep their hands off of protocols, and I agree with that premise. But Section 230 of the Communications Decency Act needs some work. I'm not sure that regulating apps across the board is the right way to go either. Still, there should be some guardrails where financial applications are concerned.
The United States, UK, and Australia have the tightest crypto regulations.
Defluenced Episode 4 has dropped! This week, Unkle Bonehead and I review Hive. What do we like about it and what do we don't?
Balcony DAO Cofounder says there are clear securities rules, but the crypto community just doesn't like them. In a sense, he's correct. A part of the regulation problem in crypto is that founders have just simply ignored laws that are in place with the attitude that they don't apply to crypto. Maybe they don't, but why give yourself a headache to prove it?
3 innovative cryptocurrencies offering real-world utility.
A federal court said regulatory agencies absolutely can notify DAOs, and anyone else I suppose, by forum posts and help bots. As long as the defendant is served, it doesn't matter how they're served. Does it?
McDonald's in Lugano, Switzerland now accepts Bitcoin, Tether.
Japan's prime minister wants to go deeper down the NFT and metaverse rabbithole.
Snark and commentary in italics. Inclusion of an item does not mean I agree or endorse the ideas presented. Of course, it also doesn't mean I don't.
Cryptocracy is a decentralized newsletter published several times a week. I curate the latest news and crypto analysis from some of the brightest minds in crypto, and sometimes offer a little insightful and snarky commentary. Always fresh, always interesting, and always crypto.
First published at Cryptocracy. Not to be construed as financial advice. Do your own research.