Is Ethereum Destined to Hard Fork?
The next crypto microclass on Clubhouse is scheduled for September 15, 12 noon CDT. Topic: Put Your Content to Work at Read.Cash/Noise.Cash. If you have experience with these social blogging platforms on the Bitcoin Cash blockchain, I'd love to see you at the free event. If you'd like to speak, let me know and you can share your knowledge and experience of Read.Cash and/or Noise.Cash.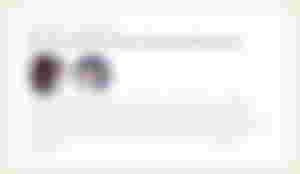 The largest bitcoin ATM company in the world, Bitcoin Depot, is going public on Nasdaq. Is bitcoin a political paradox?
The Ethereum Merge could be a major pivot point for all of crypto. As we speak, the voices are growing louder that Ethereum is destined to hard fork shortly after the Merge. Word has it that miners are not happy with the move to proof-of-stake (PoS). Why would they be? It will kill their businesses. Therefore, it is looking all the more likely that we will end up with a proof-of-work (PoW) Ethereum and a PoS Ethereum. The questions are, which will dominate, who will benefit, and what are the long-term implications of the crypto space? It will not just split the Ethereum ecosystem, but could cause a major rift in the entire cryptocurrency market as major players, and minor, choose between the two chains. ETH whales are moving their holdings onto exchanges. That might have something to say about their expectations regarding ether's price after the Merge. The amount of staked Ethereum has declined precipitously. The latest word on the timing of the Merge is between September 10 and 20. Fear and uncertainty seem to be increasing as we draw closer to the date.
Binance is one of the key players preparing for an Ethereum hard fork. Binance users will receive tokens for forked chains post-Merge. Binance makes other bold marketplace moves too, such as a partnership with Mastercard to provide crypto payments for 90 million stores in Argentina. Binance is also making a play to purchase Voyager Digital assets, but Coinbase is backing off. The BNB Chain has rallied 66 percent since the market crashed. Binance is making aggressive moves as competitive crypto exchanges scale back and pursue liquidity. They will likely emerge from crypto winter in a stronger market position.
Coinbase to offer liquid staking token for Ethereum. Its customers can now register to vote at the exchange.
Twitter Blue launches NFT profile pictures for iOS subscribers. This is the first step toward full Twitter integration with NFTs. I suspect this will be a long march.
Check out this visualization of central bank digital currency (CBDC) development around the world. Central banks say we'll use CBDCs, but they're still afraid of crypto. In his essay titled "What Is Enlightenment?," philosopher Emmanuel Kant argued that the public use of reason is mankind's ticket to enlightenment, enlightenment being the ability to cast off the self-imposed shackles of mental limitations. Kant calls it "nonage," which means youthful immaturity. His essay was targeted toward religious and political authorities who might feel threatened by commoners exercising their own mental rights to decide for themselves what to believe. They should not feel threatened for, at the end of the day, a thought is merely a thought. The citizen will still obey laws and ordinances. Kant's essay still has a lot of practicality for today. With regard to monetary freedom, political authorities need not be threatened by private money. Citizens will still use a CBDC if they see its benefits, but freedom requires the ability to make a choice.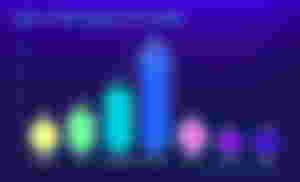 The Fed has its eye on taxing cryptocurrencies out of existence. Read the academic paper that bolsters their arguments. The end goal of blue-blooded government bureaucrats is to force consumers to use state-sanctioned or -issued money. To do that, they've got to decrease the competition. In other words, bully them. I've said it before and I'll say it again, freedom requires the ability to choose one's currency. Which type of currency one uses is as central to individual freedom as speech, religion, and assembly. In fact, I'd argue that monetary freedom is freedom of speech, freedom of religion, and freedom of assembly. It gets to the heart of what the First Amendment is all about.
The Securities and Exchange Commission (SEC) wants to bombard the court with a 90-page argument to ask for something it's already been denied. The federal agency is trying hard to keep XRP holders from being involved in its case against Ripple. Meanwhile, allegations of conflict of interest mount against the SEC.
According to the Crypto Carbon Rating Institute (CCRI), Tron energy consumption is 99.9 percent less than Bitcoin's and Ethereum's.
Spectral raises $23 million for Web3 credit scores. I'm not a huge fan of credit, but I'd be interested in knowing how Web3 credit scores will work. My guess is they will include a strong social component, much like China's credit scoring system.
TribeDAO may be throwing in the towel on its algorithmic stablecoin fei.
Comm raises $5 million to compete with Discord. That's not much money, and it will have a long, uphill climb to get anywhere near Discord.
What does Web3 audio sound like?
Coordinape launches a decentralized compensation tool for DAOs.
Napa Valley has its own NFT winery. Your step-by-step guide to creating your own NFT.
iHeartMedia is moving into Fortnite with a dedicated concert arena.
Creators and designers need new tools to build the metaverse, and seniors are leading the way
Reserve Bank of Australia says CBDC likely to be wholesale.
Iran seizes 10,000 crypto mining devices.
75 percent of suspected illegal forex deals in South Korea involve cryptocurrencies.
Afghanis shut down 16 crypto exchanges in one week.
4 million South Africans own cryptocurrency.
Snark and commentary in italics. Roses with thorns inside my head.
Cryptocracy is a decentralized newsletter published several times a week. I curate the latest news and crypto analysis from some of the brightest minds in crypto, and sometimes offer a little insightful and snarky commentary. Always fresh, always interesting, and always crypto.
First published at Cryptocracy. Not to be construed as financial advice. Do your own research.