Has Bitcoin Lost Its Popularity?
Google data suggests bitcoin's popularity is slipping away. Meanwhile, one crypto user calls out sexism in the bitcoin ecosystem. Tesla is HODLing $1.261 billion in digital assets, including bitcoin. One crypto market analyst says bitcoin is still a good indicator of retail trading sentiment. In other words, not much to see here.
An interesting turn of events in the Silk Road saga means founder of dark web marketplace will have $3 billion of debt paid off. Ross Ulbricht will still spend the rest of his life in prison, but let's celebrate that he's debt-free.
Binance.US is ditching the Blockchain Association and setting up its own lobbying organization in Washington. Also this week, Binance rolled out a new logo that some people say resembles a Nazi swastika. When pointed out, Binance representatives responded by saying, "Oh, what an embarrassment!" I'm sure it was. How did this little optical illusion get by so many eyeballs before going public?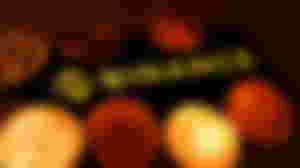 Coinbase launched its NFT marketplace this week to a small group of beta users. What makes the marketplace different than many other NFT marketplaces is a built-in community feature. Users will be able to engage with each other in a social manner. Great! Another cryptosocial platform I'll have to add to my list of 80+ cryptosocial platforms and protocols.
A new development in Ripple v. SEC makes the SEC look like an ass. Earlier this month, the SEC sent a letter to the court saying it was wrapping up its discovery phase. The SEC went on to say it was "satisfied." Then they wanted to reopen discovery to include the Metz Report. The Metz Report has garnered attention for correlating the price of XRP with news about Ripple, a key fact for the SEC's case against the crypto company. Still, the evidence was presented late and Ripple asked the court not to allow it to be considered. The court refused that request but forced the SEC to pay Ripple's expenses related to crafting a response. Sometimes you win, sometimes you lose, and sometimes you win and lose. In other news, the two parties agree to a timeline.
Twitter and Stripe are partnering on a pilot program to pay Twitter users using the platform's monetization products in USDC. Take that, Elon!
Investor crypto profits rose more than 500 percent last year. A new report says 41 percent invested in crypto for its short-term growth potential. Maybe they don't realize the long-term growth potential is exponentially more profitable.
Ridley Scott agrees to make a movie about Ethereum.
Coinbase CEO Brian Armstrong says Apple's crypto rules could be antitrust violations.
Tron DAO is introducing its own stablecoin. Because that's what we really need right now, another stablecoin.
Snark and commentary in italics.
Cryptocracy is a decentralized newsletter published 4 times a week. I curate the latest news and crypto analysis from some of the brightest minds in crypto, and sometimes offer a little insightful and snarky commentary. Always fresh, always interesting, and always crypto.
First published at Cryptocracy. Not to be construed as financial advice.
Image credit: PCMag