Ethereum Validator in Turmoil as Amazon Hack Costs $235K in Crypto
stakefish, one of Ethereum's largest validators, is in a state of turmoil after 25 percent of its employees depart. How to run an Ethereum validator. The Merge was a day of excitement in more than one way, as the stakefish story shows.
An Amazon hack cost customers $235,000 in stolen crypto. How Amulet aims to fix the hacker problem. If you examine the hacks in the crypto space, they are all blockchain-adjacent, not on the actual blockchain. I can't think of a single incident where a blockchain itself was hacked. It's always some connection to a blockchain, such as an exchange, a wallet, or a bridge. Every time you move your crypto, you are putting it at risk. Of course, what's the use of having crypto if all you do is HODL and you never use it for anything other than taking up digital space on a cold wallet? As the crypto space grows, we all should think long and hard about how we move our crypto, where we move it to, and what devices we use to store it.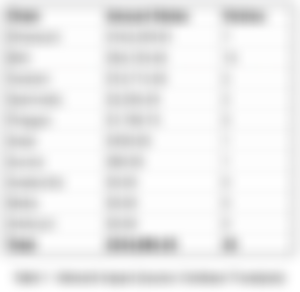 Veritaseum Capital LLC sues Coinbase for patent infringement. The Wall Street Journal, in an exclusive report, has accused Coinbase of trading against customers. Coinbase responded on its blog. Coinbase Cloud debuts Web3 development platform3.
XRP bounced over 55 cents yesterday before closing at $0.5072. Its price at the time of publication was $0.4932. In one week, it rose up from $0.3264. Here are two reasons XRP skyrocketed this week. Personally, I think these three reasons are better. I think the main reason is that both the SEC and Ripple are ready for the court to make its decision on whether XRP is a security, and investors are confident that Ripple will win.
Hot news of the day! Jesse Powell, CEO of Kraken, is ending his reign as king of the second largest crypto exchange. He'll be replaced by Chief Operating Office Dave Ripley and remain at Kraken as chairman. I've often scratched my head at the insolence that people in power display. Powell has had major conflicts with employees this past year, infusing discussions on the company's Slack with inflammatory gender and racial pricks. My thought is, even if a leader feels a certain way, why, as CEO of a company, make statements that drive a wedge between them and the people who use their talents to make the leader and his/her company a profit? The only logical answer is that power has gone to their head. Powell's actions seem inconsistent with his stated libertarian values, and it's a stupid way to run a company. A business isn't a political action committee; it's a business, there to serve customers.
Tether goes live on Polkadot.
Binance poaches compliance king from Kraken, then wades into crypto regulation with global advisory board. A lifetime of observation has taught me that young idealists usually start out anti-government, anti-regulation then, when they become successful, end up embracing government and regulation by joining in cahoots with political adversaries to create an alliance that once would have made them gag. It's happening again in crypto and Web3 circles now.
The Commodity Futures Trading Commission (CFTC) has levied a $250,000 fine against two bZeroX founders and Ooki DAO for allegedly violating commodities regulations. Usually, when we see these kinds of enforcement actions, they're coming from the Securities and Exchange Commission (SEC), which has been far more aggressive in pursuing action against companies than the CFTC. However, this signals that the CFTC could be getting more aggressive, especially since this action is not just against a traditional company but also a decentralized autonomous organization—a first.
10 lessons on the psychology of crypto investing. (A MUST READ) Why investors are bullish on Web3.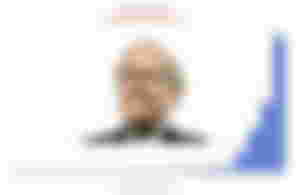 Solana Founder and CEO Anatoly Yakovenko says NFTs will spawn the next major entertainment gorilla. You know, akin to Marvel or Disney. Lady Gaga is among the artists issuing NFTs. Funko is getting NFT funky in Westeros. And European post offices are putting their stamp of approval on NFTs.
Unstoppable Domains (UD) has partnered with CoinStats to allow portfolio tracking for UD customers to use on their NFT domains. (By email).
Zilliqa launches a Web3 gaming console.
The Pentagon wants to know if crypto is a threat to national security.
Bank of America prophets no longer believe the U.S. will adopt a digital dollar within the next decade. And neither do I.
Here's an interesting look at Web3 projects that correlate to Web2: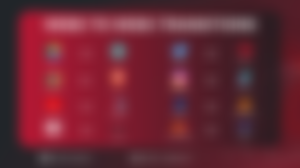 Is crypto just a scam? A podcast called Deconstructed.
5 types of crypto scams.
The metaverse is a legal and ethical minefield. Attorney Jay Edelson says it's a danger to privacy.
Digital fashion platform BNV is launching its own metaverse.
New England Patriots partner with Chain, who buys patriots.eth.
Opera browser integrates Web3 features.
How to enter the Web3 jobs market.
Singapore's largest bank expands bitcoin and crypto trading to 100,000 new customers. Bitcoin could be an opportunity for a new Central American economy.
Snark and commentary in italics. Inclusion of an item in Cryptocracy does not mean I agree or endorse the ideas presented.
Cryptocracy is a decentralized newsletter published several times a week. I curate the latest news and crypto analysis from some of the brightest minds in crypto, and sometimes offer a little insightful and snarky commentary. Always fresh, always interesting, and always crypto.
First published at Cryptocracy. Not to be construed as financial advice. Do your own research.