Defluenced - The Podcast About Cryptosocial Media
A few weeks ago, I was reading a blog post on Hive where a blogger who calls himself Unkle Bonehead said he was launching a podcast dedicated to decentralized social media. He was calling the podcast Defluenced. I commented on the post and invited him to read my book on cryptosocial media and review if he liked it. Not only did he like it, but he loved it and invited me to co-host the podcast with him.
We had a couple of phone calls and discussed it, then I decided to go for the gusto. Well, the first episode of the Defluenced podcast has now gone live.
Unkle Bonehead and I will meet in the Defluenced Discord channel every Tuesday morning at 11 a.m. EST to record the show. You're welcome to join us and hear it live, even interact with us through chat. You can ask questions and we'll answer them. If you have any special expertise, we may even invite you onto the stage to talk about your experience.
Next Tuesday, we'll be reviewing Hive. The following Tuesday, we'll talk about Read.Cash and Noise.Cash. Next Wednesday, the second episode, where we discuss our criteria for judging the value of cryptosocial platforms, will publish.
Speaking of Read.cash and Noise.cash, I'll be giving a microclass on Clubhouse this afternoon at 1 p.m. EST. Join in for a listen and ask your questions about these two cryptosocial platforms on the Bitcoin Cash blockchain.
Learn more about the microclass titled Put Your Content to Work at Read.Cash/Noise.Cash here.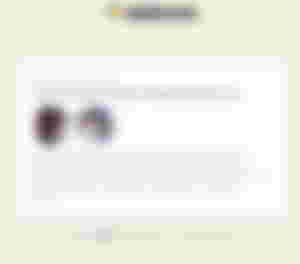 If you want to keep up with Defluenced, and we hope you do, you can find us at the following places where free podcasts are sold (a line I stole from Unkle Bonehead):
You'll also find us on Ecency and Hive. The Defluenced website is here.
Just head to your favorite place to listen to podcasts, subscribe to the Defluenced channel, like our videos, and rate us.
As always, we really appreciate you listening.