Bitcoin's Lower Volatility and Dogecoin's Big Rally
I hope you had a great weekend. Time for some crypto news…
Bitcoin's lower volatility may be a sign that the market has bottomed out. What does it mean that BTC has correlated with the stock market? There could be any number of reasons bitcoin volatility has lessened. Nearing the bottom of the market is one of them. We've also seen recently that more people are holding BTC in their wallets, a clear sign of optimism. El Salvador partners with Lugano, Switzerland on bitcoin adoption. This is a small wave in a great big sea, but if other governments enter into similar agreements, that sea could expand.
Ether sees biggest gains in three months. Price surges 25 percent. Will the Merge drive financial inclusion? ETH staking increases, but yields decline. It's simple economics. Future stakers will have to calculate the amount staked, when to stake, and whether to stake.
Peter Brandt says Dogecoin's bear market is over. True or not, we must all face the reality that DOGE is propped up by Elon Musk and for that reason alone it has anything going for it. Musk is a crutch for a broken leg! BNB and DOGE both rallied on Musk's purchase of Twitter. In fact, Dogecoin surged 35 percent. That lead to 62 percent of DOGE holders profiting. Then, at the end of the day, Dogecoin made an end run around Cardano.
Binance is setting up a team to play Musk's blockchain wingman.
Litecoin price and hashrate surge.
Blockchain Association wants to be Ripple's friend, but they have to go through the court first. There are a lot of friends of the court in the SEC v. Ripple case. Can Ripple have too many friends to lose?
Blockchain.com valuation could slide by $10 billion.
The top 5 NFT marketplaces surpass $40 billion in all-time sales. What are decentralized NFT catalogs? NFT royalties are impossible to enforce on-chain. 4 ways businesses can increase NFT adoption. Some good reads here.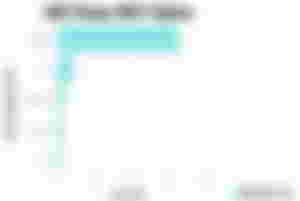 Zuck the Fourteenth and the incredible saga of the metaverse. Two obscure technology insiders debate Meta, the metaverse, and everything. These 8 tech giants have big plans for the metaverse. VentureBeat laments the demise of bowling alleys with thoughts on the emerging multiverse. In other words, screw the metaverse! The multiverse is where true love awaits. And what is the multiverse? It's a universe of metaverses, a network of intertwined social community galaxies that make the bowling lanes of yesteryear appear like a fifth grader's overrated birthday party.
Massive tech layoffs are leading to a surge in hiring on the Web3 front.
Two things amaze me about lists of cryptosocial media platforms. For one thing, they almost always include only five. Secondly, and the first thing that amazes me, they almost always include Steemit and only occasionally list Hive when Hive users themselves—most of whom have also used Steemit—almost always say Hive is better. The second thing that amazes me about these lists is they usually include at least one platform I haven't heard of yet. This article, for instance, includes Akasha and Espers, neither of which look interesting to me. Appears to be nothing more than linkbait.
A bitcoin drone flew over Lugano. At least it didn't fly over the cuckoo's nest.
Turkey's digital currency will be tied to digital IDs. See, they really do want to track you.
Thailand, Hungary to partner on blockchain technology.
Russia considers cross-border crypto payments. Bitcoin ATMs proliferate in Moscow.
Snark and commentary are part and parcel of Cryptocracy. Therefore, they're italicized (and romaticized). Inclusion of an item does not mean I agree or endorse the ideas presented. Of course, it also doesn't mean I don't either.
Cryptocracy is a decentralized newsletter published several times a week. I curate the latest news and crypto analysis from some of the brightest minds in crypto, and sometimes offer a little insightful and snarky commentary. Always fresh, always interesting, and always crypto.
First published at Cryptocracy. Not to be construed as financial advice. Do your own research.