Bitcoin Is Making 2023 Look Like 2017 All Over Again
If you haven't heard already, Web3 Social: How Creators Are Changing the World Wide Web (And You Can Too!) has launched. It hit the public airwaves on Friday and by Sunday afternoon had achieved No. 1 best-selling status in four different Amazon categories. The Kindle e-book is still only 99 cents for a little while today, and then it will jump up to $2.99.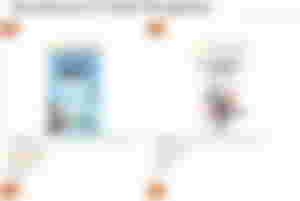 Bitcoin tests $25,000. CoinTelegraph says 2023 is beginning to look a lot like 2017. Of course, 2017 is the year the last bitcoin bull market started, and then 2018 took off like a stampede. Crypto Potato says $25K is the last resistance before blasting past $30K. BTC's market cap flips Visa's. While the market cap could slide again before the next bull run, this is a good sign. Bitcoin is recording blocks near 4 MB again. Will Ordinals benefit the Bitcoin blockchain? Robert Kiyosaki says bitcoin is better for unstable times than stocks, bonds, or mutual funds.
BLUR burns 252 ETH, lands on Ethereum leader board. Will it list on Binance next? $48.8 million ETH has been burned since the merge, transitions into deflationary asset. The Fool talks about Ethereum's biggest value prop, and no one else is talking about it.
The Securities and Exchange Commission (SEC) has officially charged Do Kwon and Terraform Labs with securities fraud violations. Unlike some other countries, justice moves slowly in the U.S. That's because the law protects, as it should, alleged criminals from abuse of government powers. Therefore, law enforcement agencies must take their time and conduct a thorough investigation before they bring a case against someone. Most often, when they do bring the case, they have enough evidence for a conviction. Many times, however, acquittals occur over technical details regarding the execution of a trial or ascertainment of certain evidence as opposed to lack of evidence. It will be interesting to see how this plays out.
3 billion BUSD have been snatched from the market in six days.
Coinbase expected to post a loss of $2.55 per share in fourth quarter earnings.
Ripple is on a hiring spree, focused on engineers.
Sam Bankman-Fried has been served a subpoena in the Voyager case to be deposed remotely.
What's up with Solana NFTs? Magic Eden to aid Turkey earthquake victims with NFTs.
Facebook is introducing subscriptions for creators. Keep in mind, what Zuckerberg giveth, Zuckerberg can take away.
Tim Berners-Lee, creator of the World Wide Web, says crypto is dangerous. On one hand, he's correct. Investing in cryptocurrencies is speculative. On the other hand, like the Web, cryptocurrencies represent a great new tool for expanding freedoms around the world. I wonder if he sees that.
YouTube CEO Neal Mohan is a Web3 fan. Does this mean YouTube will transition into a Web3 property? We'll have to wait and see. But I believe when Web3 hits the mainstream, Web2 platforms like Facebook, Twitter, and YouTube will have to transition or risk sliding into MySpace obscurity.
The SEC fines former Boston Celtics player Paul Pierce $1.4 million for not disclosing payment for endorsing ethereumMax. We should all assume celebrities are paid for shilling crypto projects. What is significant about this fine is it likely will not stop celebrity endorsements of crypto projects, but it will lead to celebrities making disclosures that they were paid to endorse the projects.
Cent has introduced a new Collect button that allows creators to turn any web page into an NFT for their fans.
How might the SEC v. Paxos battle impact stablecoins?
StoryCo pioneers co-creation and franchised intellectual property. These are the new kind of use cases popping up on Web3 blockchains, and they get me excited. Soon, I'll have a story published at an up-and-coming Web3 news and culture zine about a Web3 publishing project that will knock your socks off.
6 reasons now is the time to embrace the metaverse. One of the reasons, listed at the top of the order, is the state of social media today, something I've harped on in the last year or so. This author says social media is at an "inflection point." I couldn't disagree more, and I drive that point home in Web3 Social.
5 ways to use NFTs to monetize your digital art.
Crypto firms spent $22 million last year lobbying.
In Kansas, legislators to cap digital currency donations to $100 in proposed legislation. I hope reasonable heads prevail in this debate. There's no reason to cap the amount of donations in cryptocurrencies. If they want to add KYC attachments or force political campaigns to convert donations to fiat quickly, that's one thing, but why cap donations to a dollar amount? There's no good reason.
The Fed is looking for CBDC developers. In fact, the San Francisco office has put out a job listing. This is a clear signal that a central bank digital currency pilot is on the way.
A new content monetization protocol has launched.
Sony, Astar Network to co-host Web3 incubation program for NFT and DAO projects. LG Electronics features NFT art on OLED TVs.
China's largest video game publisher is bowing out of the metaverse.
The Bank of Japan is piloting a digital yen. The Bank of Russia begins its testing of the digital ruble in April. Central bankers in Europe are meeting under the cloak of secrecy to finagle a way to sell a digital currency to a skeptic public.
Hub71+ Digital Assets commits $2 billion to funding Web3 startups.
Zambia is testing technology to regulate crypto.
Alternatively, you can share Cryptocracy posts by copying/pasting the URL into Twitter, LinkedIn, Facebook, or wherever you want to share.
Cryptocracy is a decentralized newsletter published several times a week. I curate the latest news and crypto analysis from some of the brightest minds in crypto, and sometimes offer a little insightful and snarky commentary. Always fresh, always interesting, and always crypto. Original articles on Fridays.
First published at Cryptocracy. Not to be construed as financial advice. Do your own research.