Bitcoin Has Set a Record, According to Guinness Book of World Records
My wife and I made it back to Texas safely. Finally arrived yesterday afternoon. Now I can focus on getting back to business.
On another note, I'd appreciate it if you'd vote for Cryptocracy in the Presearch Advertising Grant campaign. There are some other good projects to pay attention to, as well. These include Hive.blog, gFam, and CoinGecko.
Bitcoin lands a spot in the Guinness Book of World Records. One guru predicts BTC will fly to $2 million in six years. Congratulations to the world's first decentralized cryptocurrency. That's one record that can never be beat.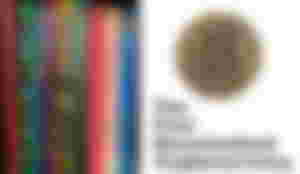 Ethereum is preparing for Shanghai upgrade with Shandong launch. Co-founder Vitalik Buterin says Ethereum community should avoid becoming the morality police. In an interview, Buterin tells us what he really thinks about the Merge.
Coinbase is getting legal. First, they've filed an amicus brief in support of Grayscale Investments against the Securities and Exchange Commission (SEC). In another situation, the company is considering litigation against customers who took advantage of a pricing glitch. The fact that Coinbase is even considering litigation makes it suspect to me. It's their glitch. They should own it. If the platform gets its pricing right, they won't lose money. On another note, if they do sue and win, it will set a scary precedent. Anyone with a wallet could then sue anyone with a wallet just for sending crypto to the wrong address. How long would it take for this to clog up court dockets?
Ripple wants to make XRP compatible with Ethereum. That wouldn't be a bad thing. Ripple funds Web3 entertainment and media projects.
Founder Anatoly Yakovenko says Solana is compatible with Ethereum, not its killer. More like Romeo and Juliet, less like Cain and Abel. Solana has its own killer.
China has the most-adopted central bank digital currency (CBDC) in the world. Spending has surpassed 100 billion yuan.
Ross Ulbricht's clemency petition has reached half a million votes. Ulbricht isn't really tweeting from prison. He had someone set up his Twitter account in 2018 and he dictates his thoughts from his cell. He's such a kingpin.
Ozzy Osbourne and Soulja Boy to perform at Decentraland's music festival.
BitKeep wallet hacked for $1 million in tokens.
Redditors have millions of crypto wallets buying NFT avatars.
Story DAO wants to decentralize Hollywood. The biggest problem with DAOs is they need to neutralize the whales. Lawyers tell court DAOs aren't people. The Ooki DAO lawsuit is going to challenge some basic assumptions about the nature of DAOs. The law should not treat them as traditional corporations or LLCs. They aren't fictitious persons.
Can Congress support a digital dollar without legislation? They shouldn't.
MasterCard partners with Paxos to offer crypto trading for bank customers.
Walmart CTO Suresh Kumar says crypto will be a payments disruptor.
5 reasons big companies will help usher in the age of Web3. Wharton professors say Web3 won't go mainstream. Despite the critics, Web3 isn't dead.
5 mistakes everyone makes with their crypto wallet.
How to build a crypto mining rig.
Salvadorans believe bitcoin experiment was a failure.
Snark and commentary in italics. Inclusion of an item does not mean I agree or endorse the ideas presented. Of course, it also doesn't mean I don't.
Cryptocracy is a decentralized newsletter published several times a week. I curate the latest news and crypto analysis from some of the brightest minds in crypto, and sometimes offer a little insightful and snarky commentary. Always fresh, always interesting, and always crypto.
First published at Cryptocracy. Not to be construed as financial advice. Do your own research.
Connect with me at: