Arbitrum Overtakes Ethereum
Good morning, crypto peeps!
I'm trying something different. I recently posted one of my published poems on Cent Pages to make it available for minting. I'd be honored if you check it out, and if you like it, you can be one of only 10 persons who owns a copy of it. The poem it titled Cigar. So, here, have a Cigar!
The bitcoin mining difficulty hits another all-time high. Can bitcoin hit $30,000 in 4 weeks? What are the major concerns surrounding Bitcoin Ordinals?
Arbitrum surpasses Ethereum in daily transactions. The business benefits of Ethereum. How long will it be before all Layer-2 blockchains surpass Ethereum?
Whales hold 39 percent of Ethereum but only 11 percent of bitcoin.
Sam Bankman-Fried (SBF) tried to get a bank account in California by setting up a fake company with no employees. But he didn't intentionally try to defraud anyone, so he says. Now, SBF is the proud owner of 4 new criminal charges. If he keeps talking, he could break the world record for number of crimes committed by a privileged punk.
Crypto venture capital fell off a cliff in Q4 2022.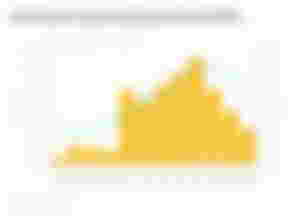 Aave integrates with Unstoppable Domains. A marriage made in heaven.
Coinbase analyzes Solana. This is a MUST-READ report, especially for anyone interested in Solana.
Cardano has passed its first on-chain governance proposal. Clay Nation, Cardano's NFT project, integrates with The Sandbox.
NanoLabs accuses Coinbase of trademark infringement.
Texas objects to Binance.US buying Voyager assets. Texas authorities claim customer information could be shared with anyone in the world at Binance.US's discretion.
Google Cloud is setting up its own Tezos node. Aren't we all excited about the day when all the world's largest corporations from the Web2 era are the kingpins of Web3?
Voyager Digital could be selling digital assets through Coinbase.
Towns raises $25.5 million for digital town square on the blockchain. In other words, end-to-end encrypted messaging for communities. Why not? We've got Telegram.
Spotify is testing a new service: token-enabled playlists. Because who can't get down with paying crypto to hear Taylor Swift sing about her ex-boyfriends, over and over again?
Uncle Sam versus Satoshi.
Got a Bored Ape you're not using? You can now rent your NFTs. This post advances the idea of digital asset rights by defending rentable NFTs. Makes a good point.
Keanu Reeves is hip to crypto.
The FBI warns that dating sites could scam you for crypto. Whatever you do, don't bend over at movie theater's popcorn counter.
Hong Kong commits $50 million to Web3 development. If the Kong loves it, we should all love it.
Check out my latest book Web3 Social: How Creators Are Changing the World Wide Web (And You Can Too!).
Snark and commentary are in italics. Inclusion of an item doesn't mean I agree or endorse the ideas presented. Of course, it also doesn't mean I don't.
Cryptocracy is a decentralized newsletter published several times a week. I curate the latest news and crypto analysis from some of the brightest minds in crypto, and sometimes offer a little insightful and snarky commentary. Always fresh, always interesting, and always crypto. Original articles on Fridays.
First published at Cryptocracy. Not to be construed as financial advice. Do your own research.
Image credit: Blockdata/CB Insights via CoinTelegraph