28 Links On Ethereum's Merge
After the Merge, BTC falls $20,000 and ETH slides 8 percent. Did you see the pump and dump coming? If not, you must have been sleeping. How bitcoin is performing after the Merge. "Black Swan" author calls bitcoin a tumor. In the blockchain chess game, it's bitcoin's move. ETC has its its own price swing after the Merge.
How might the Merge impact Web3 enterprises? It could bring billions of users to Web3, Polygon founder says. Is this Web3's Netscape moment? It's time to separate reality from the hype.
Dogecoin is now the second largest POW cryptocurrency. I can hear Elon Musk dancing on Mars.
What investors should know about the Merge. Is this the beginning of a new era? Ethereum could be the foundation of the next economy.
The NFT minting party has begun. The high bid on final POW block NFT is just one-third of the cost of minting the NFT. Assume the risk, accept the loss. The first post-Merge Ethereum NFT has been minted. It cost $60,000. As I mention in the comments, there is always someone who will pay the higher cost for prestige, fame, or just pure nuttiness. What does it really cost to create an NFT?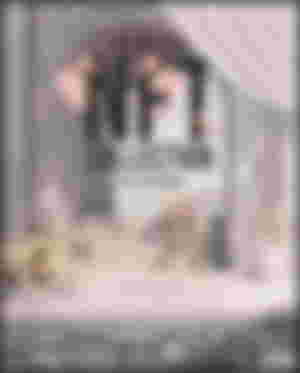 The Merge raises questions for NFT holders, creators, and trading platforms. The blockchain cuts CO2 emissions by 99 percent. How the Merge makes ether greener.
Ethereum's showing signs of centralization.
Gamers looking for Nvidia Lovelace graphics cards are jumping for joy. Ethereum miners are disappointed.
Binance resumes ETH withdrawals post-Merge.
Ethereum Classic, Ravencoin hashrates almost double post-Merge. I expect a small migration to non-Ethereum projects in the coming weeks and months. It won't affect Ethereum.
What's next? Seriously, what's next?
---
South Korea has issued an arrest warrant for Do Kwon. One might think, he'd better not go to South Korea. But the warrant includes a red notice for Interpol. Essentially, that means he can't go to any nation that might extradite him, which is most nations in the west including the U.S., UK, Australia, and most European nations. What are the chances he'll end up in a dirty dungeon in South Korea?
Celsius wants to sell its stablecoins.
Lido DAO loses 40 percent in 30 days.
Coinbase introduces app to inform users on which politicians are crypto friendly.
Justin Sun is optimistic about the future of blockchains. So am I, but the Milken Institute hasn't called me.
Magic Eden gets flak for Metashield, its NFT royalty enforcement tool.
Pennsylvania Senator Pat Toomey still pushing for stablecoin regulation.
7 disruptions CIOs must be aware of, according to Gartner.
The cryptocurrencies with the 5 lowest transaction fees. The metaverse and DAOs both make the list, but graphene? That's interesting.
CryptoMom promotes crypto to women.
The new money designed to destroy the U.S. dollar. HINT: It's not bitcoin.
Ready Player DAO partners with MYSTIC7.
Why it's okay to not be ready for the metaverse. China's metaverse economy could hit $4 trillion.
When metaverse worlds collide in politics.
Snark and commentary in italics.
Cryptocracy is a decentralized newsletter published several times a week. I curate the latest news and crypto analysis from some of the brightest minds in crypto, and sometimes offer a little insightful and snarky commentary. Always fresh, always interesting, and always crypto.
First published at Cryptocracy. Not to be construed as financial advice. Do your own research.