How To Maximise Your Hard Earned FARM and AMPL From PublishOx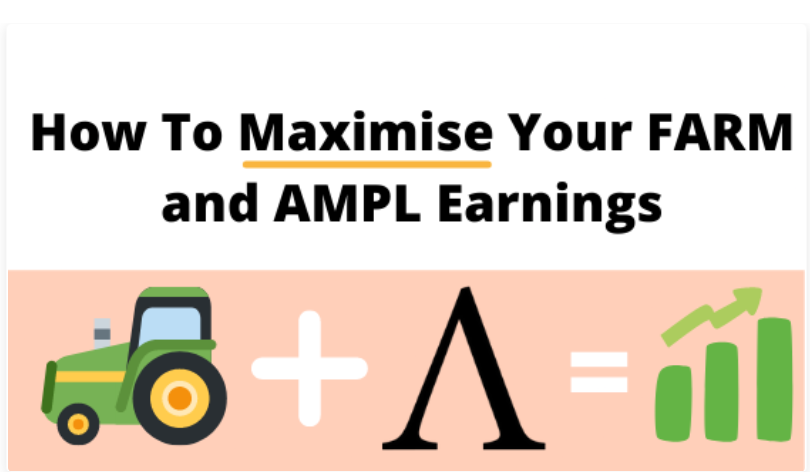 ---
Getting paid, tipped and receiving any from of donations for your written words is always a great feeling. This is why platforms like Publishox are so important to not only the crypto world but budding online writers too. 
If you've been here for a while and working hard to write great content that's providing values to people, you're probably amassing a nice tidy sum of tips in the form of AMPL and FARM. Awesome, so what can you do with these earnings now to amplify them to create more money?
I'm going to share two methods that I'm aware of where you can put both of these tokens to use to do use the wonderful effect of compound interest. Look, I'm no expert in the crypto world and I'm sure many more options exists out there, but these are the methods which were the simplest to use for a beginner like me. I'd love to know the ways you maximise your tips in the comments below ⬇️ sharing is caring after all.
For FARM tokens I can't think of a better or more easier place to earn with these than Harvest Finance.
Deposit your hard earned FARM (+ IFARM if you were around when this was the tipped token of choice) to earn 30% APY and keep growing your little pot.
AAVE's platform is all the rage in the De-Fi world and it's also a good place to make a little bit of interest by lending out your AMPL.
A few months back the APY for AMPL was crazy but now it's at a very modest 0.40% at time of writing, but that's still better than most accounts with banks today.
So that's it folks. I'm sure many more ways exist to amplify your tips exist and I'd love to here these too.
---
I'm not a financial advisor, a psychologist or any from of accredited professional. As such, this is not financial advice and I'm not qualified or licensed to provide anything like this. This content is a bunch of thoughts from a fellow human for educational purposes only — that is all.