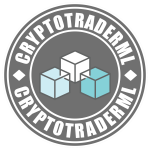 Yesterday something odd happened to me while trying to send my beloved BCHs to an exchange. I've never had any problem while doing so, and in the past everything ran fast and smooth. But yesterday I did as usual: stated the amount I wanted to transfer, put the address and then a pop up appeared saying something like "You are trying to send XXXX amount, be aware that there's XXXXX to pay for the network fee transaction". As I said... something like that, don't recall the exact words right now.
So... it was kinda weird so my attempt was to click outside the popup (as the two options available were "Try anyways... it will fail" or "Try again" (I think....). But when I clicked outside as an attempt to close and annul the transaction, another message appeared saying "Sending your money".
I was like... NO !!! As stated, transaction failed. I thought "Well ok... nevermind. I'll do it again and triple check everything". And then I got this message: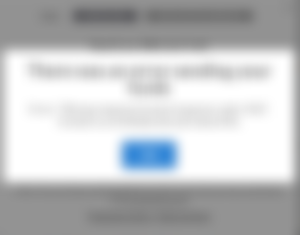 I then waited a couple minutes and tried again. Then another couple hours and nothing. Still getting the same message. My first thought was that there was some kind of bug from the failed transaction and maybe when the balance changed it'll solve. But nothing.
Thankfully I've read at registration on the site all the advice from backing up your seed phrase. I tried importing my wallet to the bitcoin.com wallet but fund where nowhere to be found.
So I sent an email to the guys ad read.cash and they rapidly answered, sending me a link to a very helpful post (this one right here). Tried again today and BAM! Successfully connected my wallet and now I can manage my funds.
Just wanted to share this with you guys, in case it is of some use to anybody going through the same situation, so you can know how to solve it without bothering all the hard workers on this platform (thanks Simon!!) with our mistakes.
As always: everything I write is just my opinion and shouldn't be taken as financial advice. DYOR!
---
REFERRAL CODE FOR GETTING BENEFITS ON YOUR CRYPTO
If you still aren't using Binance, you can register following this link and we both will get benefits when trading on the platform: https://www.binance.com/en/register?ref=OD8608GO
--
If you wanna hold your crypto on a safe place and earn weekly interest on them, you can registe ron Celsius. If you register using my referral link, you'll get a $20Usd on BTC when making a deposito worth $200usd or more on crypto and holding it for 30 days. You can copy the following code at registration 198774b94d or click on the following link: https://celsiusnetwork.app.link/198774b94d
--
Another cool project similar to Celsius is BlockFi, where you too can earn BTC bonus when making a deposit if you register following my referral link: https://blockfi.com/?ref=1d5abebb
Sponsors of criptotrader92