So last few days of arena (PVP mode) got kinda rough and went from earning an average of 300SLP per day to 200, going down from 1600-1700MMR to 1100 at one point.
Now I managed to climb back up and Im sitting round the 1400MMR at the moment of writing this post. I started taking every battle more seriously rather than just smashing clicks and throwing attacks at every single round. At one point you just kinda want to finish all the daily energies and move on to do another task or complete other stuff you got on hold, but this also leads to more sloppy battles and, of course, less SLP earned. It does not seem much considering it is now at 0.07 cents, but with all the new stuff coming (the Ronind DEX, the AXS staking and the probable new ways of burning SLP) it is highly likely that it will increase its current value and maybe reach 0,10-0,15 cents. So loading the bags seems the smart choice right now.
Anyways... As I mentioned, I started taking every battle more seriously. Of course there are times that the line-up you face is practically unbeatable for my axies, but for the most part I try and study my rival. It is, after all, kind of a poker game.
The hand is dealt, you get your cards and you try and do your best by timing your combos and anticipating your opponent's moves.
It can get so tight that at some points, one more round or one more card used can be the difference between wining or losing. If not, just look at this fight I won with only 1 point of health remaining: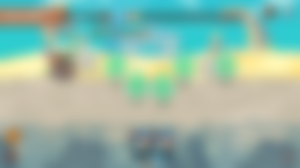 That bad fella with grass snake is sooo useful in the late game, as the poison "eats out" the other axie and you get to win before you receive your final strike.
Like in this other fight, which would've been GG if it werent for the poison that killed the other axie before he could throw his last attack: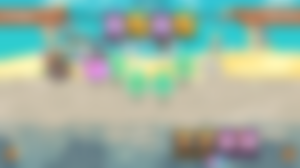 So now it's another day, energies got regenerated (i currently have 14 axies so that means 40 energies a day). Lets get down to business and try and reach higher MMRs, which would mean more SLP and maybe i'll try and sell some axies or buy some more ETH to improve my current team. Lets see what future brings haha
Sponsors of criptotrader92