My crypto earnings May 2023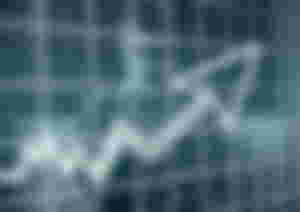 Hey and welcome to the analysis of each month about my humble gains from crypto. The actual post corresponds to the past month of May. I started to do this because I think is a good way to encourage myself to be more consistent and bold in the path of increase my earnings.
As always I want to specify that this is only crypto base earnings (farming, staking, blogging, etc.). I do other things for living and my small and modest investments are not reflected here.
If you want to compare with previous month click here.
Say this let´s start to see how go the past month of May.
I earned in this faucet/banking cryptoaccount/gamble platform 2498 satoshis. Around 0.68 USD just for less a minute a day claiming the free roll.
I was a little more active this month in this PTC platform but not with consistency, that limit my earnings around 0.24 USD (900 sats). Despite that, this is an especially good platform for that moments of wait or impasse that we have daily.
Another month and still my rhythm of posting not was a constant but I publish more content focus on the crypto subject. However, my profits only reach the 0.39 USD dollars.
This was a platform where I replicate some of my post originally posted in Hive. I earned 0.97 dollars (0.00841312 BCH).
This past month I decide to move the majority of my DEFI investments here, one part go to Hive HBD savings system and other go to fund the investment exercise that I am development. However, the sidechain of BCH gives me a profit this month of 2.3 dollars thanks to the DEFI and farming system that I still participate in.
Another month where my most profitable platform was #HIVE. I earned for my post 14 HBD and for my saving interest 1.3 HBD. A total of approximately 15.3 dollars.
Note: I don´t count the Hive Power rewards.
So, the total of my crypto earnings this May ascend to 19,88 usd dollars. Probably you think that this amount is to small, but you have to consider few things:
These 19,88 dollars represent the 175% of the minimal wage in my country (Cuba) and more that 200% of the minimal pension.

I earned this without any money investment. The amounts in smartBCH farms was earned as well with a crypto base founding from zero without investment.
---
The image is from Pixabay
---
Reblog the post.

Share on #Web2 social networks.

Share on LeoThreads, Dbuzz or Liketu and earn $GOSH.

Comment to discuss and help me grow.

Tag me in your own posts to support each other.
*Originally posted in Hive