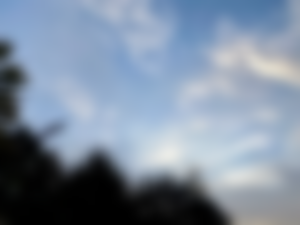 Yesterday was a wonderful sunny warm day and I am hoping that today will be similar. Blue skies and some wafty clouds are always a good sign and as long as the rain stays away I am happy. Since no longer having a car it certainly makes travelling more on the dry side. I do not get so wet, but my scooter does.
Yesterday I was off into town, but more for the ride than to actually buy anything, As usual I entered through the back door taking the circular road around the town. It is where we have our parks and various green parts. Here I was scootering past the old fortifications which have now been transformed to something green with grass and trees.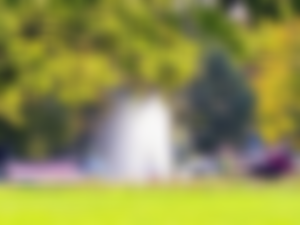 Travelling further I pass the museum garden with its various water features. Actually just a couple of fountains in an oblong pond, but good enough to sit and relax in the surrounding benches.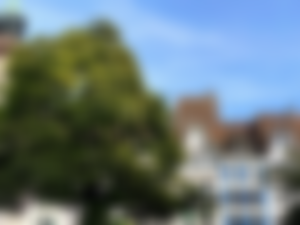 Eventually I get to the outskirts of town with its old houses, all under monument protection. It's good to see how their appearance is maintained with renovation.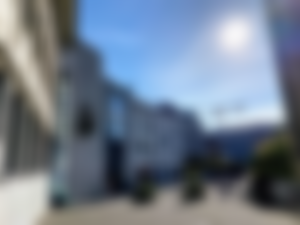 And now I reach the side street leading to the main two stores. One is on the left and the other where you can see the crane at the bottom of the street. The hotel that was next to the other store is being renovated and turned into an apartment block. The hotel was there for many years, part of the tourist scenery, but the owner retired and had no-one interested to carry on. Another part of a disappearing fixture.
I decided to pay a visit to the store on the left. I do not often go there, but was interested to have a look at what they had to offer. I noticed that their veg was looking very fresh and good, and that they also have a butchers department where I can buy my meat over the counter. I decided to go there more often. It is also a little more modern than the other store and the infrastructure is larger with more natural light. Generally they are larger and have more choice. My time is my own, and it is sometimes positive to change your routine.
I was really only planning on a quick visit, but got distracted with wandering around the store and generally enjoying the weather and atmosphere of the town. There were more people on the streets as you can see when I was approaching the cathedral. I generally take the road through tow on my home journey. The sun really makes a difference.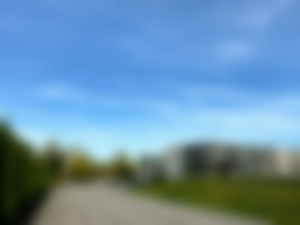 I had now had my breakfast, done a little computer work, and it is now time to go. Today I will be shopping in the store locally, so not such a long journey. I have really had difficulty in knowing what to cook for the week-end meals. Some items I already have in the deep freezer, so I am half way there.
I now leave you and hope that you will have a good day, no stress or unexpected problems, but there is always something that turns up unexpectedly.