In addition to January 6, 2021, below is a list of significant dates in US history which, in my humble opinion, should never be forgotten. They are clear stepping stones beginning with laying the foundation of this free country and continuing to build this nation on the democratic principles of truth, freedom, justice, and equality.
Some of my fellow Americans might say I left out some significant dates. You are welcome to share your thoughts in the comments. Non-American readers are also welcome to comment. Like ... what was happening on that date in your country? I would love to hear your points of view about events that, in my opinion, have shaped not just the United States, but impacted the world that we live in.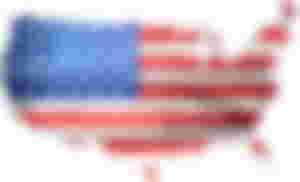 January 6, 2021 is definitely a date that will live on in my memory if not infamy. The American Revolution was not televised but the Insurrection was caught in camera.
Apr 30, 1789 : The day George Washington was inaugurated as the first President of the United States of America.
Apr 15, 1865 : The day the first Republican President, Abraham Lincoln was assassinated by John Wilkes Booth.
Jun 19, 1865 : Now an official federal holiday, this was the day "enslaved people in Galveston, Texas, finally received the news they were free".
Dec 7, 1941: The day the Japanese attacked Pearl Harbor in Hawaii.
Nov 23, 1963 : The day President John F. Kennedy was assassinated.
Jul 2, 1964 : The day the Civil Rights Acts was passed"which ended segregation in public places and banned employment discrimination on the basis of race, color, sex or national origin …" 
Sep 11, 2001 : The day the Twin Towers of the World Trade Center in New York were attacked by terrorists. The Pentagon was also attacked. The US Capitol would have been attacked were it not for the brave actions of the passengers and the crew on Flight 93. THEY ALL DIED in order to prevent the terrorist high-jackers from reaching their targeted destination. (REF)
Jan 6, 2021 : TRUE PATRIOTS? Passengers and crew of Flight 93 sacrificed their lives to protect our nation's Capitol. TWENTY YEARS LATER … President Donald J. Trump goaded his supporters into trying to overthrow the results of the presidential election and keep him in POWER!! (Who needs foreign terrorists?)
Jan 6, 2023 : The fourth day for GOP Leader Kevin McCarthy to insist that ONLY he should be Speaker of the House. To his credit, he has not started a riot over it! * McCarthy's Bid for Speaker Remains in Peril Even After Key Concessions — The New York Times.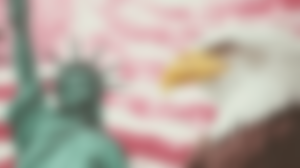 Thanks for reading.